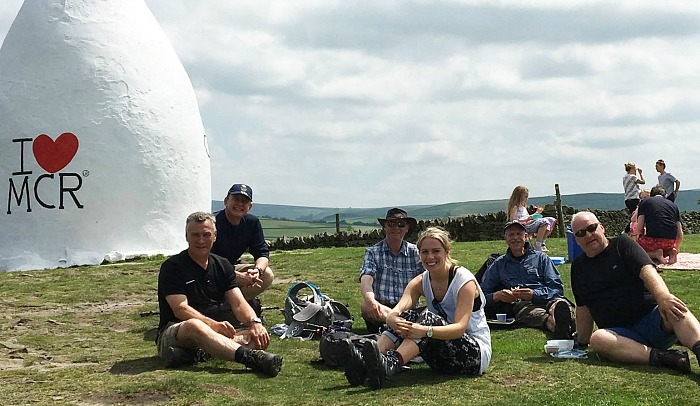 A big-hearted team of Crewe and Nantwich charity supporters are preparing to tackle the Mount Kilimanjaro challenge to raise much-needed funds.
Thirteen adventurers representing organisations including Mid Cheshire Hospitals Charity, Nantwich-based RedShift Community Hub, The Wingate Children's Trust in Wrenbury and C.R.Y for Matthew, will set off on September 23.
The charity trek to Mount Kilimanjaro, being organised with EDGE Travel Worldwide.
Team members have been planning and training for over a year, preparing for the six-day trek in Tanzania, via the Marangu route up the mountain.
A "Walkers SendOff" has been organised to wish them good luck on Friday September 15 at Residence Restaurant & Bar in Nantwich.
Walker and RedShift volunteer Paul Boniface said: "We have all worked really hard to get fit for this trek and raise lots of vital funds for each of the local organisations.
"Please do support us by coming to the Walkers SendOff or taking part in our online Facebook #ClimbKiliAuction."
Carole Salmon, community fundraiser for Mid Cheshire Hospitals Charity, added: "As a group of organisations it is a privilege to be able to offer Cheshire residents this amazing, trekking experience, and raise awareness about the charity and work we undertake.
"It really is a fantastic way to raise the much-needed funds we aim for in order to help provide improved healthcare for our patients at Leighton Hospital in Crewe, Victoria Infirmary in Northwich and Elmhurst Intermediate Care Centre in Winsford.
"We are very grateful to all our supporters."
They will leave from Crewe on September 23 to embark on their challenge.
To support them, you can donate to Mid Cheshire Hospitals Charities online by visiting www.mchcharity.org or by texting mchc00 and your amount (e.g. mchc00 £10) to 70070. Texts are free on all networks. Maximum donation by text is £10.
Tickets to the Walkers SendOff cost £40 for a three-course meal and music, available at redshiftonline.org/climbkili2017events
(pic: Six of the 13 walkers on a training walk on the Gritstone Trail in July)