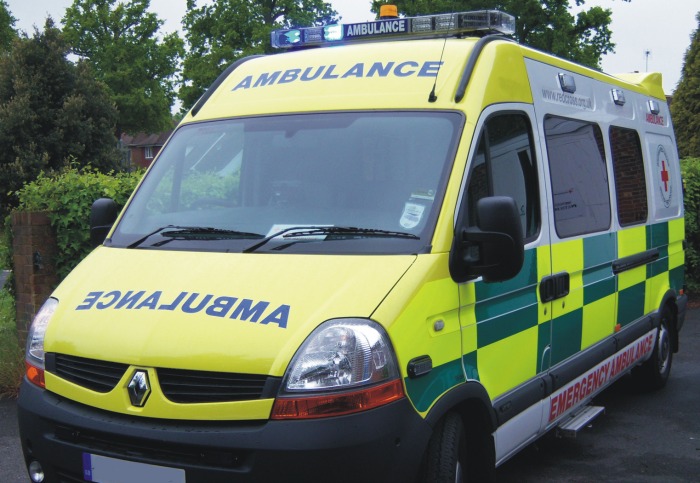 A motorcyclist was injured after she crashed at Cheerbrook roundabout on the A500 Nantwich Bypass.
The victim, 27, from the Wirral, was initially treated at the scene by a passerby who was a trained lifeguard.
One witness from Nantwich, who came across the accident moments later, said: "We had just driven back from Cornwall, and we saw someone treating the person at the scene.
"She said she was a trained lifeguard, so I left her with the first aid.
"A couple of footballers were there and donated space blankets, we left picnic blankets, and sat there with hazard lights on to prevent the motorcyclist being run over.
"The annoying thing was how long it took the ambulance service to actually answer the phone, why are they not using the same technology as Green Flag?
"It took over 10 minutes just to get an answer because of a high level of demand.
"And the call operator was then unable to accept Roundabout 4 Nantwich Bypass as a valid location, and needed a postcode."
A spokesman for Cheshire Police said: "At 20.01 on Sunday September 3, officers were called to reports of a collision on the A500 Nantwich Bypass.
"Officers were swiftly deployed and arrived at the scene at 20.11.
"On arrival, they found the collision involved a motorcyclist who had come off her bike near to Cheerbrook roundabout – no other vehicles were involved.
"The rider, a 27 year-old woman from the Wirral, was taken to hospital and the vehicle was recovered from the scene.
"Her injuries are not believed to be serious."
A spokesperson for North West Ambulance Service said an ambulance was delayed in arriving as it had to be diverted to a life-threatening incident.
"Our first responder arrived on scene within 10 minutes of the call at 20.07, and at 20.10 an ambulance back up was requested.
"Unfortunately, that ambulance had to be diverted to a life-threatening call which is why it did not arrive. A senior clinician in a rapid response vehicle was sent instead.
"An ambulance did arrive on scene at 20.48.
"There is no need for a caller to provide a postcode, although obviously this helps."