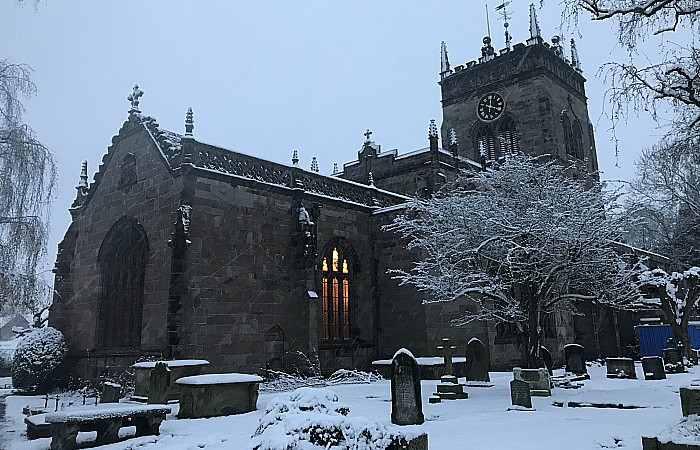 A Christmas Tree Festival took place at St Mary's Church in Acton near Nantwich at the weekend.
There was a grand opening on Friday with a guest appearance from Father Christmas, followed by a 'Mingle and Jingle' charity Christmas concert.
Festival events took place on Saturday and Sunday December 9 and 10.
There was a prize raffle, light refreshments and a stall selling handmade items made by parishioners.
More than 40 trees have been sponsored and decorated by parishioners, local societies, and local businesses.
There were also three Christmas trees made out of alternative materials: a slate tree from Emerton Roofing, a wooden tree from Lavender Hulme and a hanging tree from a local tree surgeon.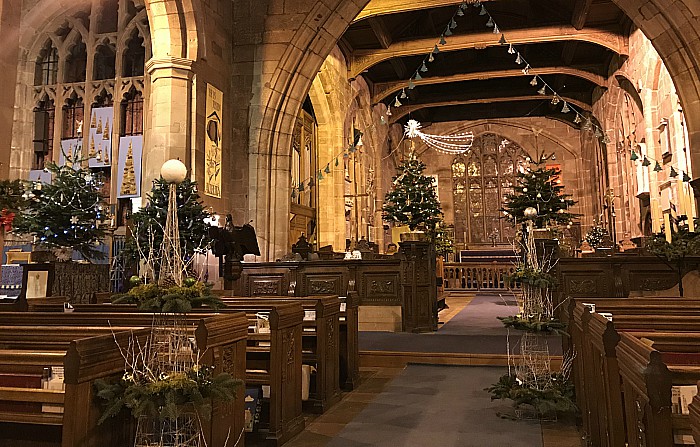 There is also a nativity scene and a dolls house village Christmas scene.
The trees will remain on display in St Mary's Church until December 28.
Future Christmas services at St Mary's Church, Acton include:
Sunday 17th December – 11am Messy Nativity; 6.30pm Carol Service.
Sunday 24th December, Christmas Eve – 2.30pm-4.30pm, Tea at the Tower; 5pm Christingle Service; 11.30pm Midnight Communion.
Monday 25th December, Christmas Day – 11am Holy Communion.
'Tea at the Tower' takes place every Sunday afternoon, 2.30pm-4.30pm.
For further information on church activities at St Mary's Church, Acton, visit http://www.stmarysacton.com/
(Pictures and words by Jonathan White)