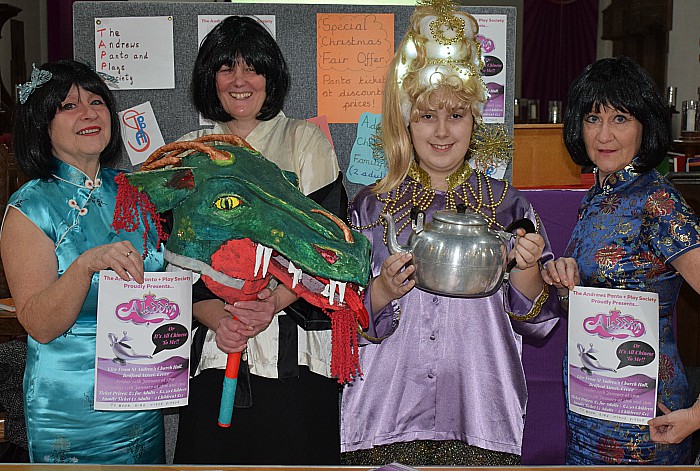 The Andrews Panto & Plays Society (TAPPS) is performing 'Aladdin' at St Andrew's Church Hall, Bedford Street in Crewe.
It will be on Friday January 12 and 13 at 7pm each day with a matinee on Saturday at 2pm.
Tickets are adults £5, children £2.50.
Family tickets (2 adults, 2 children) are £12. No tickets will be available on the door.
TAPPS was formed in 2014 and this is their fourth pantomime.
Their 2017 pantomime 'Cinderella' raised £900 with a donation made to St Luke's (Cheshire) Hospice and towards new carpeting in the children's area at St Andrew's Church.
Money from this year's pantomime will go to the St Andrew's Church restoration fund and charities.
Pantomime organiser Fred Allman said: "The cast and crew have put a lot of effort into this production over the past several months.
"We hope that people enjoy our annual pantomime."
For more information and to book tickets, phone 07908819848.