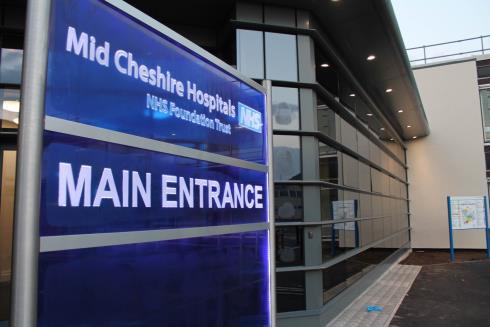 Health chiefs running Leighton Hospital say £25 million of medical claim payouts should not be seen as "an indicator of the overall quality of care".
We revealed earlier this week how Mid Cheshire Hospitals Foundation Trust has had to pay out millions of pounds in the last five years.
Data revealed by a Freedom of Information request shows in 2016-17 the trust paid out £5.4 million, including more than £3 million in damages, almost £500,000 in defence costs, and more than £1.8 million in claimant costs.
The trust said all medical "errors" are investigated and cited a drop in the number of claims received in the last three years.
A spokesperson for Mid Cheshire Hospitals NHS Foundation Trust said: "Patient safety is our utmost priority.
"When an error occurs we involve patients and families in any investigation to ensure lessons are learned and to prevent similar incidents from occurring.
"We aim to provide good quality and safe care, as well as to continually improve our services.
"This has led to us seeing a reduction in the number of claims received over the last three years.
"The number of claims is also thankfully small compared to the growing number of people that we see and treat.
"Despite the fall in claims, the cost of claims nationally continues to rise and has done so due to a number of outside factors.
"These are driven by the current low interest rate environment and include a rise in legal costs.
"It is important to note that any funds paid out in litigation cases are not paid by the Mid Cheshire Hospitals.
"Every NHS trust pays a yearly contribution to an organisation called NHS Resolution and they settle all claims on behalf of the Trust.
"Taking the above into account, data relating to the total value of claims should be interpreted with caution and not be seen as an indicator of the overall quality of care provided by Mid Cheshire Hospitals at a particular point in time."
NHS Resolution said 'incidents' in maternity account for 10% of the number of claims received each year, but 50% of the expected cost of claims.
"Next year we will be offering an incentive payment of up to 10% of a trust's maternity premium for those who can show they have implemented 10 maternity safety actions, as set out in the Maternity Safety Strategy."