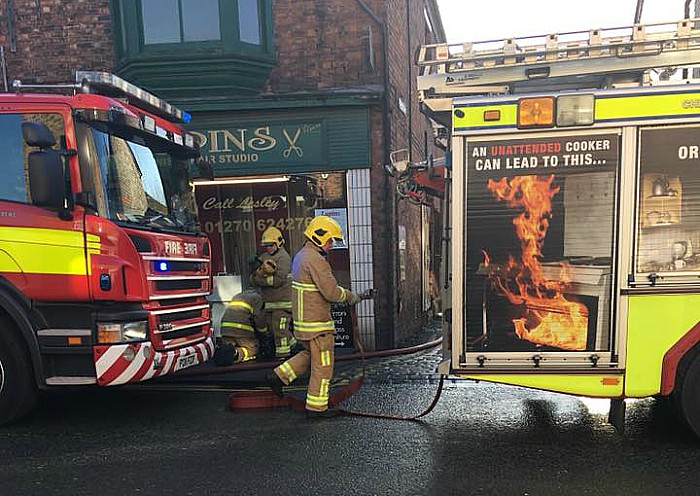 Fire crews have battled a blaze in a restaurant on Welsh Row in Nantwich today (January 26).
The incident happened at around midday at the Simply Thai restaurant, and police had to block traffic entering Welsh Row from Beam Street/Waterlode junction.
A Cheshire Fire Service spokeswoman said: "We were called at 11.44am to a fire in the kitchen of a commercial restaurant on Welsh Row.
"Appliances from Nantwich and Crewe were sent, and they found a blaze in the chip range within the kitchen of commercial premises.
"Two firefighters wearing breathing apparatus were used to extinguish the fire, and we went on to the roof as well to check there had been no spread.
"We used ladders and safety restraints for this, and no spread was detected."
Crews were on site for over an hour. It's not believed anyone was injured in the incident.
One witness said: "Welsh Row was blocked off at the lights.
"Police and fire engines were there. Probably best to avoid the area."
Another said: "I came to Welsh Row lights from Beam Street and the way was blocked towards Queen Drive direction by police car."
(pics courtesy of Nantwich News reader)