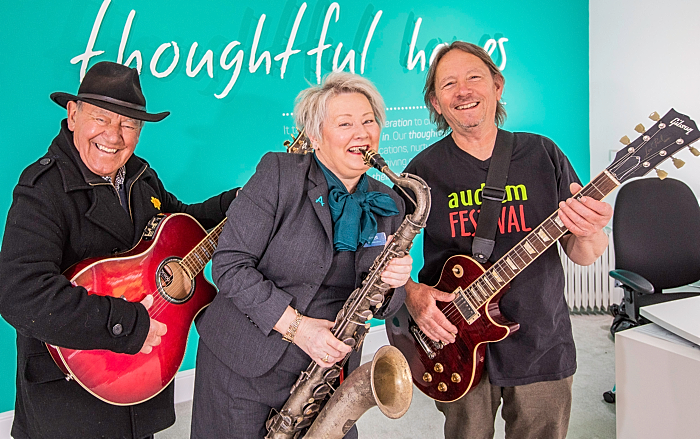 The Audlem Music & Arts Festival 2018 is set to attract thousands of visitors to the village.
The five-day event, sponsored by residential developer Anwyl Homes, is taking place from May 24-28, with hundreds of performers from the world of music and art providing entertainment.
Now in its 18th year, the festival is free and attracts people from far and wide.
Anwyl Homes bosses chose to back the event as part of its commitment to the Heathfields development on Audlem Road.
Mathew Anwyl, housing managing director at Anwyl Homes, said: "We very much value the importance of community spirit and the Audlem Music & Arts Festival is a big event in the village every year.
"To be the headline sponsor of this successful annual festival is a privilege, and I am sure many of the residents at our Heathfields development in Audlem will attend to enjoy the vast array of entertainment on offer."
Ralph Warburton, chairman of the Audlem Festival Committee, added: "We're really grateful to Anwyl Homes for its support and generous donation.
"The Audlem Music & Arts Festival is completely free to attend, which means to stage it, we rely on fundraising throughout the year and sponsorship from the community.
"Every year the festival is more and more successful, and we expect this year's event to surpass all expectations."
Full details of this year's Audlem Music & Arts Festival can be found at www.audlemfestival.com
For more information on the Anwyl Homes Heathfields development, visit www.anwylhomes.co.uk