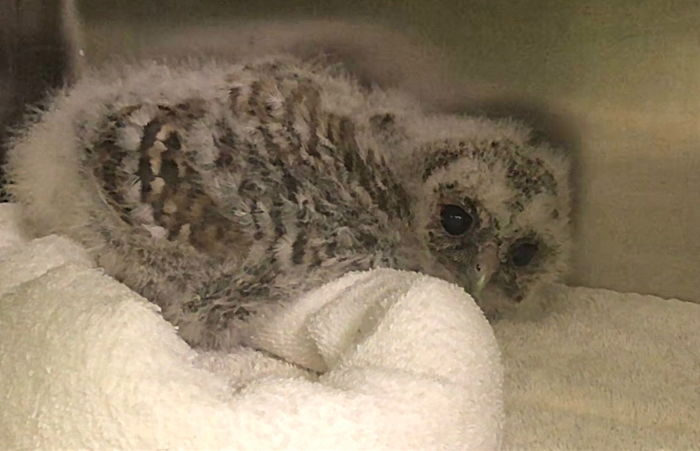 Staff at Stapeley RSPCA wildlife centre in Nantwich are preparing for an annual baby bird boom, with the arrival of six orphaned tawny owlets in a week.
Every year around May time, the London Road centre sees an increase in the number of baby birds admitted after being found orphaned or out of their nest.
Often they are brought in by well-meaning members of the public who believe the bird genuinely needs help.
But they could be better off being left alone as fledglings – who have most of their feathers – leave their nest before they can fly but their parents are usually nearby and will still be feeding their baby.
Lee Stewart, manager of Stapeley Grange, said: "We have prepared for the influx of baby birds and our 'orphan room' – which is where many of our baby birds are looked after – is already really busy.
"Sometimes baby birds do need our help but other times they would be better being left alone, although we appreciate it isn't always possible to know if they do need help or not.
"We advise watching from a distance and not returning the bird to its nest as that may disturb any other youngsters.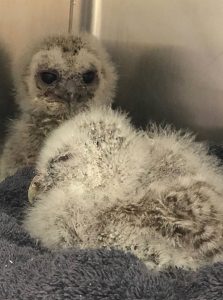 "If the fledgling is in immediate danger, place it in a sheltered spot a short distance away.
"If you see a baby bird with a few feathers, or none at all, it is a nestling and will not survive for long outside the protection a nest – in which case take it to a local vet or wildlife rehabilitator."
People are advised it can be faster to take the animal to a vet or local rescue centre if RSPCA officers cannot attend immediately.
Public should not try to care for young birds as they need specialist care and facilities to survive.
For more information about what to do if you find a fledgling on the RSPCA's website.
You can also contact our 24-hour helpline for advice on 0300 1234 999.
Many baby birds at Stapeley Grange are fed a diet of 'meaty loaf' dog food to help them grow.
Donations can either be dropped off at the wildlife centre, in London Road, or at Nantwich's Sainsbury's, where there is a collection point.
Lee said: "We've had a really good relationship with Sainsbury's in Nantwich for the last three years, and their customers have helped generously by donating food for all the wild and domestic animals which we have at the centre – saving us thousands of pounds.
"Every single donation helps."
The RSPCA is a charity and relies on public donations to exist.
It costs the centre £50,000 to feed the 6,500 animals which are admitted every year.
The food bill for seals alone costs £500 a week.
Anyone wanting to support Stapeley Grange can donate online at www.justgiving.com/campaigns/charity/rspcahq/stapeleygrange