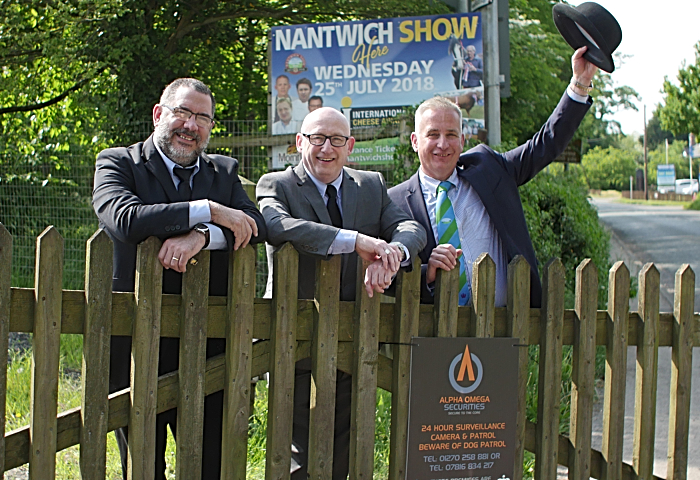 A South Cheshire security firm is celebrating 10 years as the driving force behind safety at some of the county's biggest events of the summer.
Alpha Omega Securities is set to ensure the safety of thousands of people attending the Nantwich Show at Dorfold Park on July 25, as well as the Royal Cheshire County Show at Tatton on June 19 and 20.
An army of security personnel will be deployed to keep crowd control, protect VIP guests and celebrities and supervise the flow of more than 30,000 visitors through the showground entrances.
In the days running up to the shows, Alpha Omega liaises with the showground construction teams to ensure site security as they set up the giant trade marquees.
Managing director Ken Lawton said: "Our prime aim is for families to have a wonderful time at the shows and for the exhibitors, who came from all over the world, to leave with a great impression of Cheshire.
"Incidents of theft or unpaid entries are few and far between but we are on hand to deal with problems should they arise.
"People are in high-spirits and having a good time. It's a balance to not get in the way of this but be ready to handle any trouble fuelled by warm weather and too much alcohol.
"Our main focus is to keep people safe. Any large gathering of people is sadly a potential target for terrorism these days and we have specialist
training in how to monitor crowds and strike in the event of an emergency.
"We have a very good relationship with local police and we work hand in hand with them to ensure these events pass peacefully.
"The showgrounds are vast but we know them well and it's good to have a long-standing relationship with the teams behind the Royal Cheshire County Show and the Nantwich Show.
"They work incredibly hard to showcase all that is great and good about the countryside and give so many people a superb day out."
There's a packed programme of family entertainment at each event.
The Nantwich Show will again be home to the International Cheese Show attracting entries from across the world.
A main ring attraction at both shows will be motorcycle stunt team Bold Dog Lings.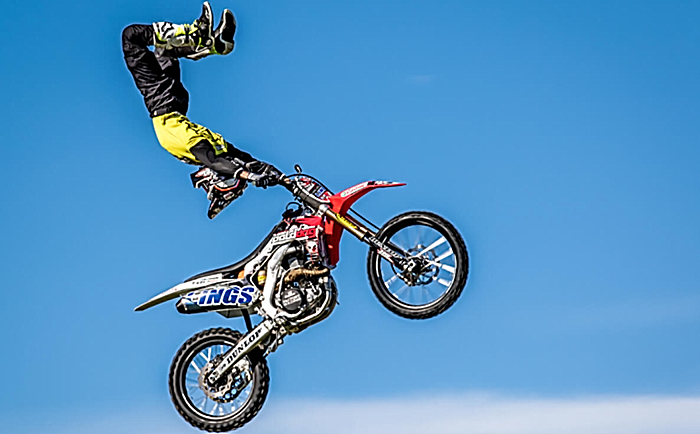 Nantwich Show chairman Michael-John Parkin said: "Our agricultural show is the largest one day show in the country, exhibiting everything that the countryside and farming has to offer in Cheshire.
"The International Cheese Awards is the biggest cheese show from every continent. There were over 5,000 entries last year and we expect to top that this July.
"The event is spread over our large showground and our security needs are provided by Alpha Omega Securities whose advice and experience is invaluable.
"It's a huge responsibility ensuring the event runs smoothly and for more than 10 years Alpha Omega has supported our aims of giving the public a memorable day in the glorious South Cheshire countryside."
The company was founded by former kickboxing champion and Nantwich man Ken Lawton 20 years ago and employs more than 200 security personnel.
Wearing trademark black blazers and ties, its door supervisors employees are a familiar sight outside Nantwich nightspots such as The Cheshire Cat, Nakatcha and Harrisons.
The company, based on Lawton Street in Crewe, also provides site security, CCTV monitoring and key-holding services for large companies and business parks and hosts counter-terrorism courses for event organisers.
For more information on Alpha Omega call 01270 258881 or visit www.alphaomegauk.com
(Pic, top: Nantwich Show chairman Michael-John Parkin with Alpha Omega managing director Ken Lawton and Operations Director Andy Taylor)