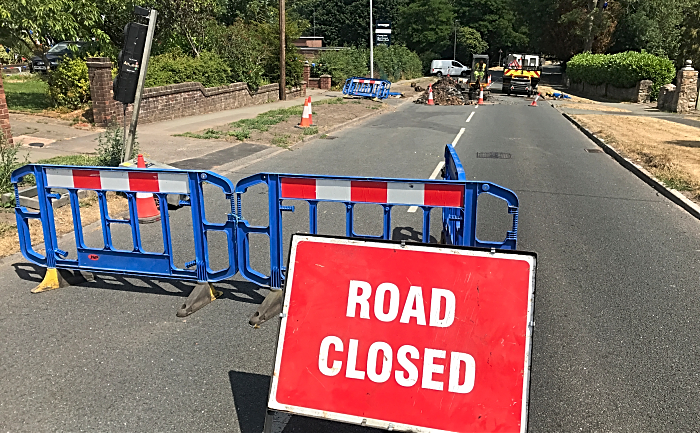 Work started today on repairing the 'Church Lane chasm' sink-hole in Wistaston – more than two weeks after it first appeared, writes Jonathan White.
Cheshire East Council highways teams arrived on scene to begin the repairs after the sink-hole emerged on June 26.
The hole – known by locals as the 'Church Lane chasm' – is next to the entrance of the planned Witter's field housing development.
Due to the repairs, Church Lane is now closed between Park Drive junction and Valley Road/Broughton Lane junction.
Wistaston Police told residents on Facebook that it could take "a couple of days" to repair.
"While they fill in the sink hole in the road, please follow the diversion signs," said police.
"This will take a couple of days to fix, please allow extra time for your journey."
Motorists are facing further disruption at the same section of road on Church Lane when construction begins on a new site entrance and footway.
This was due to start this week (July 9) and last until August 31.
Local residents and motorists say they are already being inconvenienced by construction vehicles accessing the Kingfisher Reach housing development on Wistaston Green Road.
(pics and words by Jonathan White)