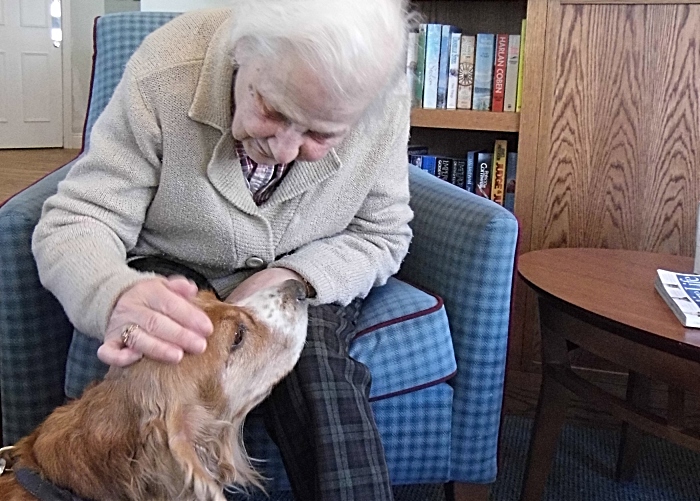 Care home residents in Nantwich are enjoying their doggy days after staff put out an appeal for pooches.
What started as a general request on Facebook to see if anyone could bring a dog into Richmond Village retirement centre for residents to spend time with, has become a runaway success.
Nicola Jackson, senior village adviser at Richmond Nantwich, was thrilled by the response.
She said: "We have a lovely lady resident who was particularly missing the company of her dogs.
"And while we know this will never replace her own pets, we thought if she could borrow a dog for an hour or so, she would be so much happier.
"We had an amazing response which resulted in a number of owners getting in touch.
"To date, four local residents have brought their pooches in to spend time with the residents.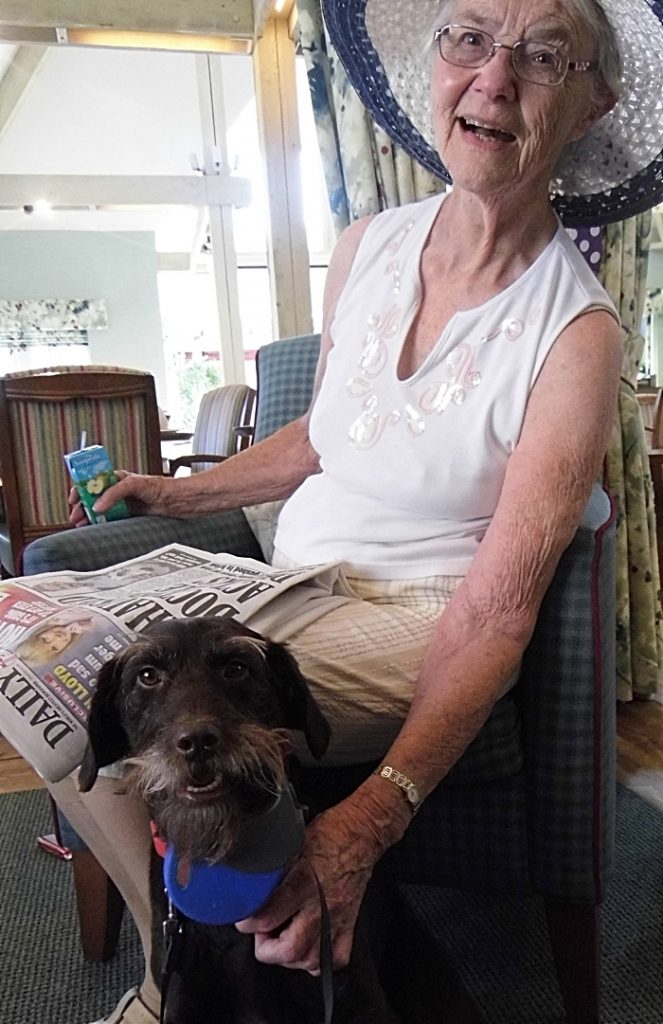 "Their four dogs – Cookie, Amber, Murphy and Olly – now visit the village weekly when residents can sit and stroke them, walk them around the grounds or have them visit in their rooms.
"Sometimes people just like to sit and pet them while chatting to their owners; or if they want a bit of time alone that is fine; it's all very flexible."
Resident Barbara Hughes, who has owned several dogs, was particularly missing her regular canine companion and was delighted to 'borrow' a dog called Cookie.
"I had a wonderful time stroking Cookie.
"It made me so happy, as it reminded me of my dogs and it is so relaxing just sitting and stroking them.
"I am so grateful to these lovely people for bringing their dogs to see us – it makes such a difference."
Lynne Griffin, village manager at Richmond Nantwich, added: "It's well known that pets can have a great impact on people's wellbeing.
"Whenever the dogs are here, people stop to chat, visitors come over and make a fuss, everyone smiles and a conversation starts – it's wonderful.
"Dogs really do bring everyone together, and people like to chat about the dogs they've owned and recount tales of their adventures.
Nicola added: "The Facebook post attracted some 3,000 views, with numerous comments and shares, and we still have people offering to loan us their dogs!"
The scheme continues to be very popular, and you can keep up to date with the visits by checking out the Facebook page @RichmondNantwich.