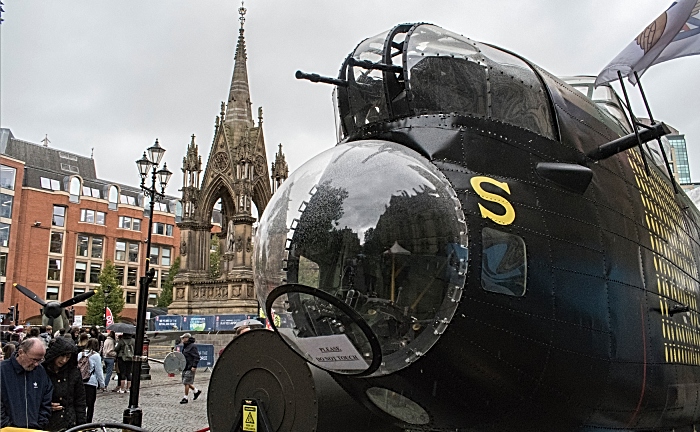 Forces veterans from across the North West gathered in Manchester today for a special RAF 100th anniversary event.
And it included five iconic RAF planes used in the last century.
The iconic aircraft, including the fuselage of the historic Lancaster Bomber, are touring the country to mark the 100th anniversary of the Royal Air Force – with Manchester being its last stop.
Included in the display are a 1918 Sopwith Snipe Biplane, WWII Spitfire, Harrier and Typhoon fighter jets and the Lancaster Bomber, which has deep links with the region.
Cadet Sergeant Liam Edward Cole told Nantwich News: "Hopefully more people can think about a career path within the RAF, there's so many different opportunities.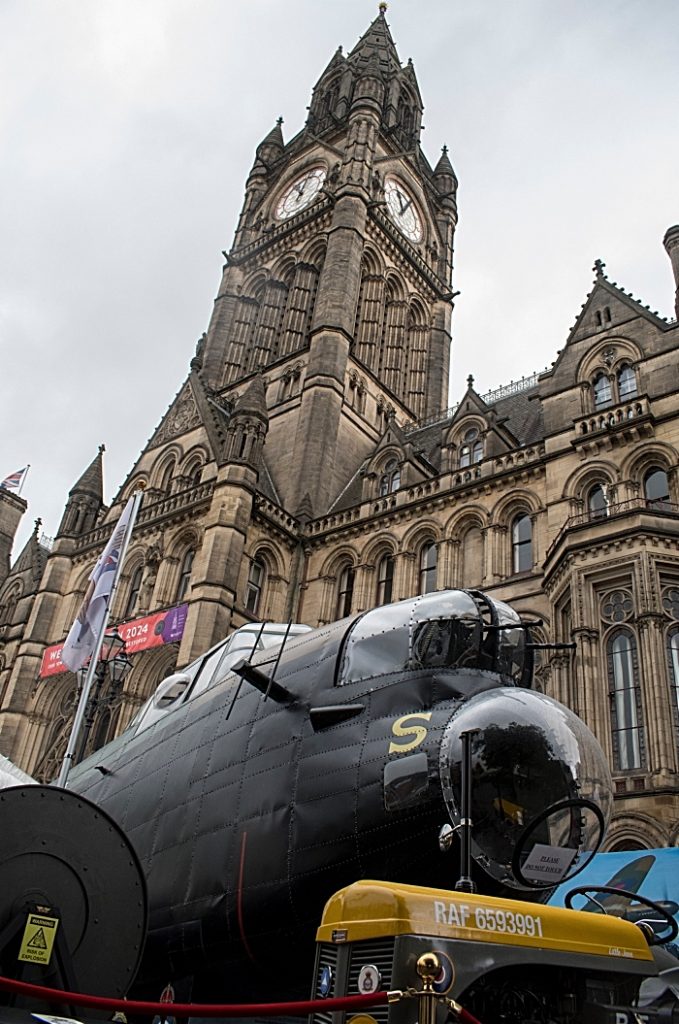 "RAF will become an even greater air force in the world, continuing to evolve into a better version of itself."
The free-to-visit tour has previously stopped in London, Cardiff, Northern Ireland, Birmingham and Glasgow, attracting thousands of school children and spectators, as well as RAF veterans and celebrities.
Alongside the plane is a large STEM centre with displays by BAE, RAF and tours of the planes in period costumes, a VR headset experience, and interactive events for younger visitors.
Cadet Louie Montford believes the RAF has a bright future in the next 100 years.
"I hope we can adapt over time, better equipment, more technology.
"Hopefully there can be more public focus on all the hard work the RAF carries out, like all the great humanitarian aid we provide."
Also in attendance was Lord Mayor of Manchester June Hitchen and Air Commodore Adrian Williams.
He said: "As part of the RAF 100 celebrations, we are delighted to bring the RAF Aircraft Exhibition to Manchester.
"The exhibition showcases many of the RAF's iconic aircraft from the last 100 years.
"It also includes demonstrations of the importance of science and technology in today's RAF, allowing you to try things out for yourself, also giving you the chance to meet some of today's  RAF Servicemen and women.
"Bringing the aircraft tour to the North West of England also recognises that many of the RAF's most famous aeroplanes have been manufactured here, ranging from the world- beating Avro Lancaster bomber of World War 2, to the multi-role Eurofighter Typhoon aircraft of today."
(Words and Pictures courtesy of Ben Wareing)