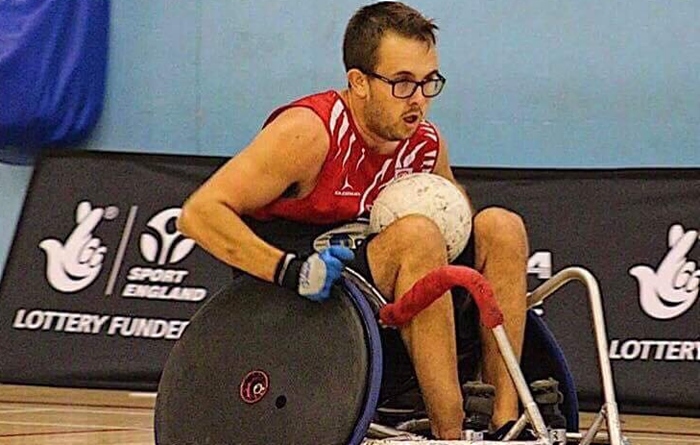 A former Crewe and Nantwich RUFC star who lost the use of his legs after a freak injury, has now earned a call up to the Great Britain wheelchair rugby development squad.
Kieran Flynn suffered severe spinal injuries during a tackle in a match back in 2013 aged just 21.
The impact broke his neck in three places, shattering the vertebrae and damaging the spinal chord in a story covered by Nantwich News.
The former Brine Leas and Malbank School pupil was playing for Crewe and Nantwich RUFC in a pre-season friendly against Christleton.
Five years later, Kieran has crowned his remarkable comeback from the injuries to be selected to represent GB.
Now he has launched a new fight – to raise the £6,000 needed to fund a specialist wheelchair so he can play for his country.
Kieran is still a regular supporter at Crewe and Nantwich RUFC at the Vagrants in Willaston.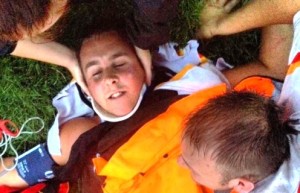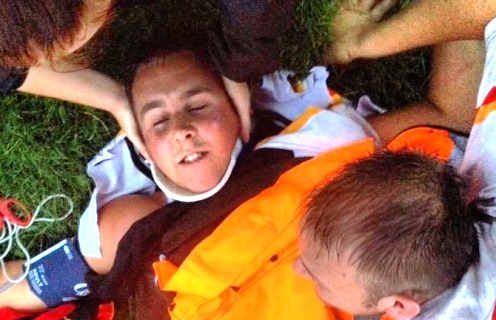 After overcoming the trauma of his injuries, he threw himself into wheelchair rugby and has already raised £1,250 himself towards the specialist sports wheelchair.
He has also secured match funding from the Matt Hampson Foundation.
But that still leaves him more than £1,500 to fundraise before the end of October.
Last weekend, Crewe and Nantwich RUFC kicked off the fundraising with a kit sale that raised £250, and will continue to fundraise on each match day with a raffle and collection, but any support from local organisations would be extremely welcome.
Kieran said: "My current rugby chair is over-sized, the heaviest chair ever tested in the sports science laboratory at Loughborough and is holding back my game.
"I guess you could liken it to playing rugby in a pair of boots three sizes too big!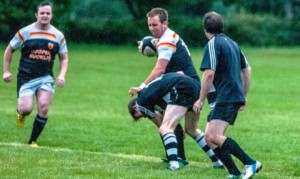 "My new chair is made to measure, recommended by elite players and coaches and will not only increase my enjoyment and competitiveness of the sport but hopefully allow me to show my true potential in wheelchair rugby.
"I'm extremely grateful for all the support I've received so far, especially from the Matt Hampson Foundation, and I'm hopeful we will reach the £6,000 needed!"
Nicola Joyce, Crewe and Nantwich RUFC Chairman, added: "We are extremely proud of Kieran's achievements and will continue to fundraise for his new chair over the coming weeks in a bid to do everything we possibly can to support him in this incredible opportunity.
"He's a big part of our club and we wish him every success in his wheelchair rugby career!"
If you can help by staging a fundraising event to support Kieran's campaign, contact the club's press officer Katie Heirene on [email protected] or call 07983622717.