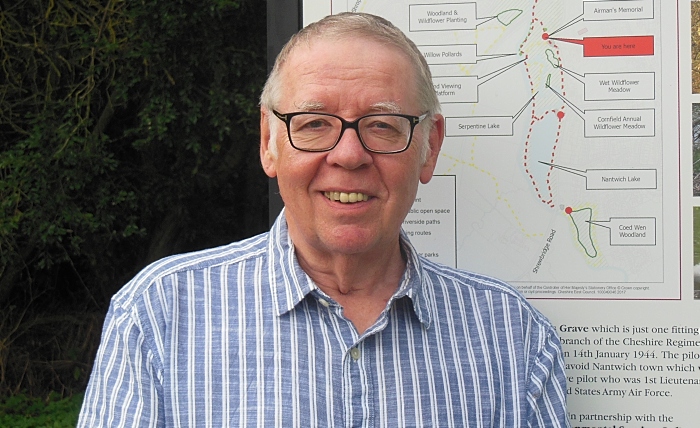 Nantwich residents will go to the polls this week to elect a new town councillor to represent Nantwich South, after the recent death of Cllr Norma Simpson.
There are three candidates in the election, which will be held this Thursday October 4 – Richard Banks (Labour); Riddell Graham (Independent); Philip Staley (Conservative). Voters can cast votes between 7am and 10pm at Brookfield Hall, Shrewbridge Road.
Statement from Independent candidate Riddell Graham:
This Thursday, 4th October, there is an election for a Town Councillor for the South Ward of Nantwich. Polling will take place at Brookfield Hall in Shrewbridge Road. As it happens, I can watch to see whether you are voting, because I live in a house on Shrewbridge Road.
And that, I think, is one of the reasons you should vote for me on Thursday! Not, of course, because I can watch to see if you vote. That would just be silly!
But because I live in the South Ward, in Nantwich. Quite surprisingly, several current town councillors do not actually live in the town! I think it is important to be local, in touch and aware of issues affecting residents and I hope you agree.
Another reason I hope you will vote for me is because I am standing as an Independent Candidate. I do not feel that town councillors should be deciding local matters on rigid party political lines. Of course, national affairs are important and we all have differing political views. However, when it comes to very local issues, I feel they are best decided on the basis of what is best for the town and people of Nantwich, not in accordance with party political dogma.
I have only lived in Nantwich for 38 years. But, like most people who have settled here, I find it a place of warmth and character. I love the bustle of the town and friendly atmosphere. Nantwich is lucky in having people working hard to create a real sense of community through organisations like Nantwich in Bloom, the Litter Group, Gables Luncheon Club, the Town Band, Choirs, Dance and Fitness groups… and many more.
Events such as the Food Festival, Battle of Nantwich and Words and Music Festival, organised and staffed largely by volunteers, also help to make the town lively and welcoming. I think it is important to encourage that vibrant community life and that would be one of my aims if elected to the Town Council.
I also think the Town Council should, so far as it can, work to call a halt to the development changing the character of Nantwich.
I would like to see a big reduction in heavy traffic in the pedestrianised town centre and improvements to car parking to encourage visitors and residents to come into the town centre to use our local shops.
Restaurants and pubs are important to the town but we need to take measures such as enhanced wifi, more CCTV and taxi marshals, to ensure that people feel safe and secure, especially at night.
On a personal basis, I am a retired solicitor, married with a wife, daughter and young grandson. I was Clerk of the Town Council for six years, so have an idea of how the Council operates and relates to other organisations. I am current Chairman of the Beam Heath Trust and a member of Nantwich Players.
I hope you will give me your vote on Thursday.
PLEASE NOTE: Nantwich News will publish statements from other candidates if/when received. Nantwich News does not endorse any individual candidate in this election