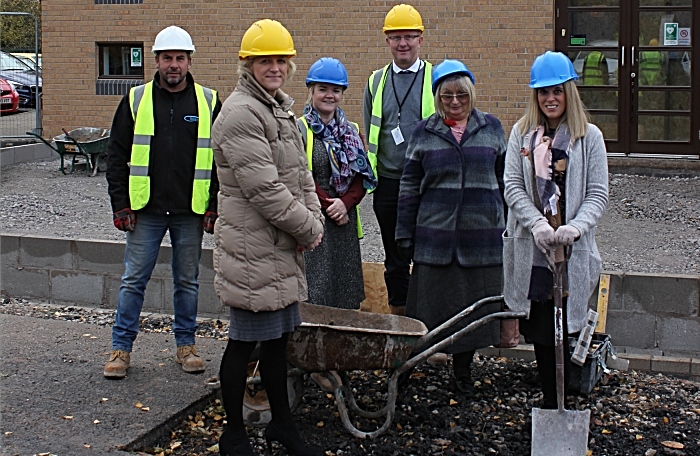 Pear Tree Primary School in Stapeley is undergoing a £250,000 extension and refurbishment to cater for growing pupil numbers.
Builders have moved in and work is underway following the school's successful application for funding.
The main hall is being extended and windows and doors are being refurbished.
Pear Tree headteacher Boo Edleston said: "This is a much needed expansion to the school hall.
"When the school was originally built it had just five classrooms.
"And despite two more classes being added soon after, the hall was never extended.
"The additional five metre extension will be transformative and we are really looking forward to the summer when we will be able to re-open the whole new hall and allow the children and our wider community the benefit of the additional space."
Crewe and Nantwich MP Laura Smith joined project coordinators and architects Jay Ashall Partnership, Eric Coates from construction firm Ringway, Molly Stone, a Pear Tree Trustee and Boo Edleston to turn the stones on the foundations of the new build.
Deputy Headteacher Ruth Hadfield added: "The school is used widely by a range of local groups including Ladies Bootcamp, Red Wellies holiday clubs and Nantwich Young Voices – all different groups serving our diverse local community's needs.
"It is our commitment to ensure our school serves both our pupils and our community.
"This additional space and toilets will allow us to be more flexible and meet the needs of our growing school."