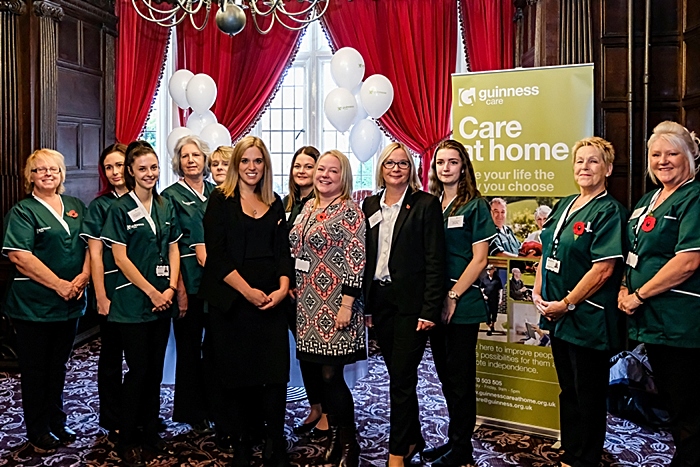 A new flexible care at home service has been launched by Guinness Care in South Cheshire at an event in Crewe Hall.
Crewe and Nantwich MP Laura Smith was among those at the launch where she met care workers delivering the service, as well as local charities and NHS workers.
Mayor of Cheshire East Cllr Lesley Smetham also attended.
The Cheshire Care at Home Service aims to provide companionship to domestic services, personal care, to specialist and complex care on a temporary, intermittent or long-term basis.
Laura Smith MP said: "I am delighted to support the launch of the Guinness Care at Home Service in Cheshire.
"It was fantastic to meet some of the carers who will be providing the new personalised and flexible service.
"Nothing could be more important than providing good quality care that allows people to remain in their homes.
"I am hopeful that Guinness Care at Home Cheshire will offer local people the choice and opportunity to do this."
Paul Watson, Guinness Care managing director, introduced the service and the video.
He said: "Good quality social care and housing is vital.
"There is a real opportunity in Cheshire and across the country, a gap for a truly flexible care service.
"That is what Guinness Care's Cheshire Care at Home Service offers – anything from companionship to specialist services."
More information about the new service can be found at www.guinnesscareathome.org.uk or by calling 01270 503 505.