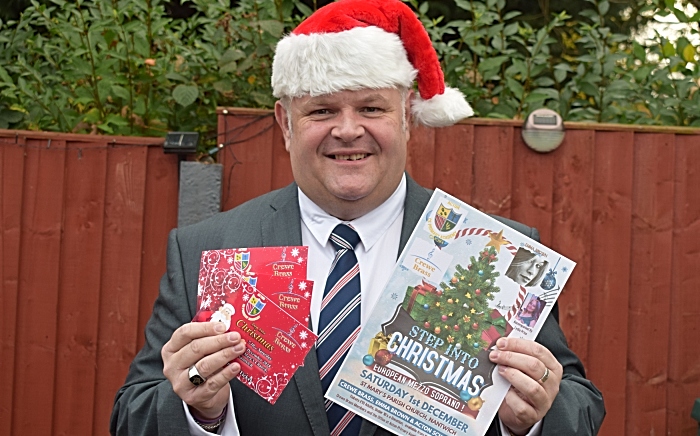 A live music 'Step into Christmas' concert will take place on Saturday December 1 at St Mary's Church in Nantwich.
The concert will feature Crewe Brass, European mezzo soprano Emma Brown, and Acton CE Primary Academy Choir, accompanied by Lydia Price on piano.
Concert organiser Robert Richardson said: "We are delighted to have the immensely talented Emma Brown, who is flying in from Holland especially for this concert, Crewe Brass, the choir from Acton and accompanist Lydia Price to join us in the Cathedral of South Cheshire, for what promises to be the musical highlight of the holiday season."
Doors open at 7pm with the concert starting at 7.30pm.
Proceeds will be split between Crewe Brass and St Mary's Church, Nantwich with a donation to Acton CE Primary Academy.
Tickets are £10 adults, under 16s a donation.
Tickets available from the St Mary's Church parish office, Crewe Brass members, the office at Acton CE Primary Academy or by calling 07866076926.
Tickets will also be available on the door at the concert.
(Pic, top, by Jonathan White. Other images supplied)