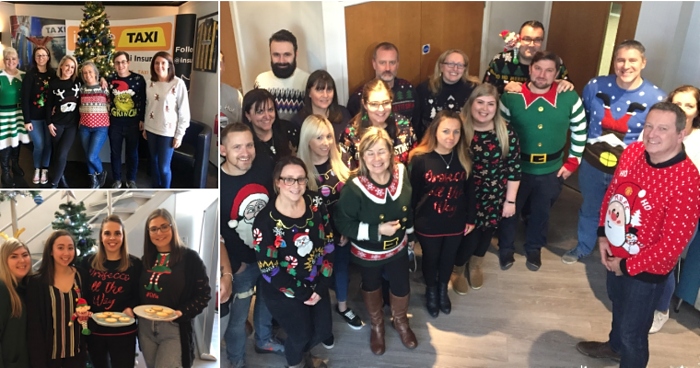 Staff at The County Group in South Cheshire have joined forces to spread Christmas cheer with a series of activities to support charitable causes.
Team members at the Crewe Business Park headquarters raised more than £230 for the Donna Louise children's hospice after staging a Christmas jumper day.
They have been busy collecting new toys for youngsters of all ages.
Car loads of toys are now on their way to local families via the Community & Voluntary Services (CVS) Cheshire East appeal.
This week, proceeds are being totted up following their latest fundraiser – a coffee and mince pie morning for the children's bereavement charity Winston's Wish.
County Group head of marketing Claire Smith said: "There's always something going on in the office to support charities but Christmas is a time when team members truly exceed our expectations.
"Just one email around the office produced a huge number of toys and on Christmas jumper day the building was full of brightly-coloured festive knitwear which raised a smile as well as funds for Donna Louise."
Female colleagues donated 50 bras as part of the Against Breast Cancer annual appeal in the autumn and in January they meet to discuss their chosen charities for 2019.
The County Group, one of the UK's top 25 independent brokers, employs more than 270 people at 27 branches across the country.
More than 60 are based at the head office in Crewe in sales, accounting, HR and marketing roles.
For more on insurance products visit www.countyins.com