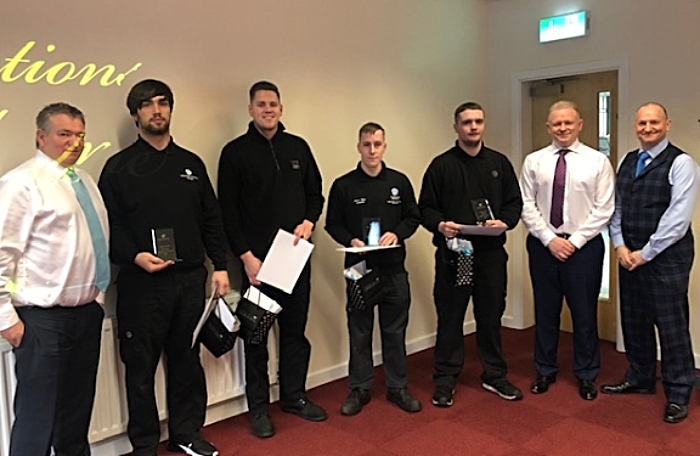 Almost 70 apprentices across 20 locations enjoyed a graduation ceremony courtesy of Cheshire-based Swansway Motor Group.
The ceremony was held after the latest batch completed a tough three years of training.
And it was held on the same day the latest intake of apprentices began their training.
Swansway Group Director, Peter Smyth said: "We hope by combining our apprentice graduation with the new intake's induction day, we've really inspired our new apprentices by letting them see just how far hard work and commitment can get you.
"As a family-owned business we've always been really keen on apprenticeships. In our previous business, we were heavily involved with the now forgotten YOP and YTS schemes (Youth Opportunities Programme and Youth Training Scheme).
"There is no doubt learning a skill when you're young gives you something for life, and we're extremely proud of our graduating class of 2018."
The Swansway graduates were given a certificate, an award and a goody bag by group Chairman, Michael Smyth.
Those who graduated were technicians from across the group, including Maxim Roberts at Crewe Audi, as well as Jordan Edwards, Wrexham Volkswagen; Lewis Allen, Wrexham VW Van Centre; Daniel Bradley, Liverpool VW Van Centre.
Swansway operates sites from Birmingham in the South to Carlisle in the North, with a full range of apprenticeships on offer.
(Top, L-R: David Smyth, Daniel Bradley, Maxim Roberts, Lewis Allen, Jordan Edwards, Peter Smyth, John Smyth)
(Below, the incoming and outgoing class of 2018)