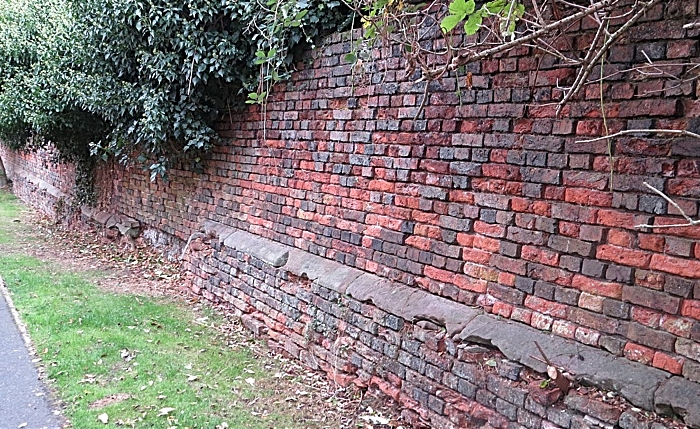 Members of the Nantwich Walled Garden Society (NWGS) have voiced concerns over plans to build new houses on the historic site off Welsh Row.
Cheshire East Council is currently considering two new planning applications for permission to build six houses on the site.
The plans involve using half the area for housing and car parking and the other half for a garden with public access.
As part of the proposal, applicants also propose to set up a scheme to fund the repair and maintenance of the Grade II listed walls and to create and maintain the garden.
But the NWGS does not believe the plans are financially viable or sustainable.
In a letter to Nantwich News, Peter Harrington, NWGS chairman, said: "No costings are attached to the application.
"It is not conceivable that the income from building six two-bedroom homes could fund them, nor that potential home-owners would sign up to a 'management fee' that would lock them into a liability for maintenance costs in perpetuity.
"The aim of NWGS has always been the complete restoration of the walls and the creation of a public garden as a grant-funded community project which would involve local people, schools, colleges and businesses.
"Nantwich does not need more houses. Our infrastructure is struggling to cope with those recently built and there are hundreds more currently under construction.
"However, the town does need more visitor attractions, as it is largely dependent on tourist income.
"The restored garden with its beautiful early 17th century walls would be a great asset to Nantwich for residents and visitors alike, but this will only be effective if the whole site is appropriately restored.
"A reduced-size garden overshadowed by modern housing will not have the same impact or attraction.
"The Government's Planning Inspector visited the site in 2016 and made it clear that 'The walls and the garden they enclose are intrinsically linked, both in visual terms and in terms of their historic function. The garden forms a setting for the listed walls and although presently overgrown, makes a positive contribution to the significance of the heritage asset…the proposal would be detrimental to the significance of the setting of the listed building and to the character and appearance of the conservation area'.
"NWGS believes the current proposals to be just as detrimental and we urge Cheshire East to reject Planning Applications 19/0015N and 19/0016N."
Comments on the applications can be submitted to Cheshire East Council's planning portal before Wednesday February 6.
(Pic by Steven Manning, creative commons licence)