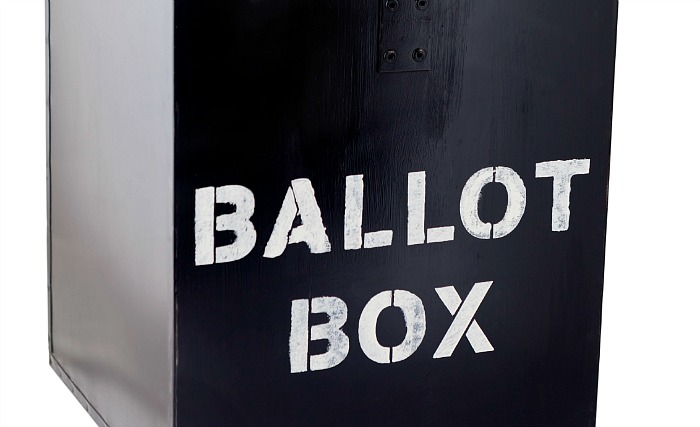 Thursday May 2 could be a turning point in local politics.
Borough, town and parish council elections will provide the 'fall out' – if any – from Brexit among voters in Cheshire and across the UK.
Many are predicting a sea-change in political thinking and voting as a result of how mainstream political parties have behaved in the Houses of Parliament on the issue of Brexit.
So we have pulled together a comprehensive list of candidates standing for election in the Nantwich wards and some surrounding villages
The full list of Cheshire East Council candidates can be viewed here.
And the full list of Nantwich Town Council candidates are here.
Many candidates are standing for both councils.
Nantwich News offered all Conservative, Independent, Labour and Liberal Democrat candidates for Nantwich and villages a platform to pitch for your votes. We have presented the following in party alphabetical order and no other reason.
Conservatives
Vicky Higham – Nantwich North and West – Standing for Cheshire East Council and Nantwich Town Council
"I've lived in Nantwich for over 30 years and my daughter attended The Wyche School (now Nantwich Academy).
"After a 25-year career in financial services, I now operate my own consultancy business here in Cheshire.
"I am passionate about our town and the local Nantwich community of which my family and I are a part. I am a trustee of an Academy Trust and have been working for many years to improve road safety in my area."
John Statham – Nantwich North and West – Standing for Cheshire East Council and Nantwich Town Council
"I moved to Nantwich, from Crewe, in 2012 and love the vibrancy of our town.
"I've worked as a volunteer with the Nantwich 38th SW Cheshire Scouts, based at Davenport Avenue and through my volunteering work have gained a real understanding of the Nantwich North Ward, the people and families who live here and their ambitions for their community.
"I've learned that it's only by talking directly to residents, that effective solutions to issues and concerns may be found."
Andrew Martin – Nantwich South and Stapeley – Standing for Cheshire East Council and Nantwich Town Council
"I live on London Road in Stapeley and am married, with three children and work as a solicitor. I was elected to Nantwich Town Council in 2006 and to Cheshire East, in 2008.
"I was the Mayor of Nantwich between 2015 and 2017 and for more than ten years was a governor at both Brine Leas and Pear Tree Schools.
"I am also director for Nantwich Food Festival and love running, having completed five London marathons raising thousands of pounds for a Leukaemia charity.
"I am a past president of my local Law Society and past Area Chairman of the Round Table North West and Midlands region. My main focus is serving the residents of Nantwich and Stapeley. It's where I live and where my interests are."
Peter Groves – Nantwich South and Stapeley – Standing for Cheshire East Council and Nantwich Town Council
"I was elected to Cheshire East Council in 2011 and am also a member of Stapeley Parish Council, Nantwich Town Council and a member of the Nantwich Partnership and "Dabbers Den" panel which seeks to encourage local entrepreneurs.
"Outside of my council work I am also a Director of the Nantwich Museum Trust and sit on the Stapeley and Batherton Neighbourhood Plan Working Group. I was also recently appointed as a governor at Brine Leas School
"I am committed to serving all Nantwich South and Stapeley residents. Residents should feel confident that they can contact me and rely on my support in getting their concerns and issues addressed."
Independents
Arthur Moran – Nantwich North and West – Standing for Cheshire East Council and Nantwich Town Council
"I have lived in Nantwich and the Ward for 36 years. I have been a Cheshire East Councillor since 2008. I was previously a Cheshire County and Crewe and Nantwich Borough Councillor.
"I am Leader of 14 strong Independent Group on Cheshire East and was Mayor in 2017/18, I am Vice Chair of the Children's and Families Scrutiny Committee and a Member of the Health and Adult Social Care Scrutiny Committee.
"I have been a Nantwich Town Councillor since 1986. In the community I am a Beam Heath Trustee, Chairman of the Gables Luncheon Club, Governor of Millfields School.
"As Independents we are local candidates unlike the main political parties as no whip like the main parties we always vote in the interests of the residents of Nantwich and we always put people before Party Politics.
"Illustrated when Independents voted to reverse the 10p car park increase and Conservatives voted against, including Nantwich Councillors.
"We need to change the way Cheshire East is run. We must rid ourselves of the Leader and Cabinet System and replace it with a more open, democratic and accountable form of local governance, no more police investigations, suspension and large payouts. Please support The Change Cheshire East Campaign and reclaim your Council."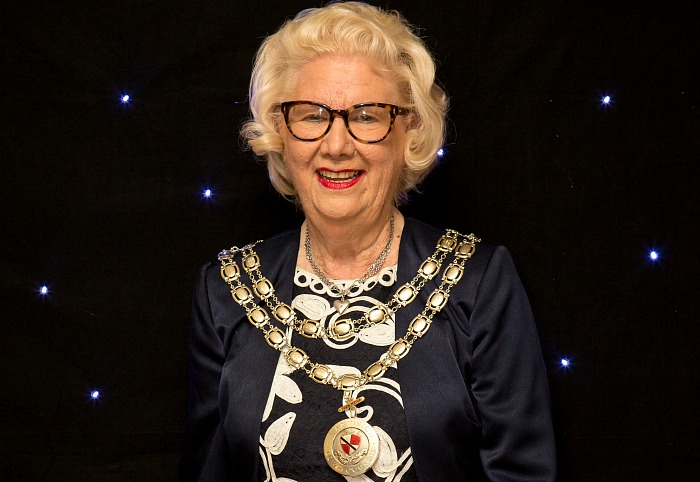 Penny Butterill – Nantwich North and West – Standing for Cheshire East Council and Nantwich Town Council
"I first came to Nantwich in 1975 and soon got involved and worked with many of its different community groups and still have that involvement today. I am a retired Civil Servant and also worked for the Gwynedd Constabulary as a civilian.
"From 2002 to 2007 I was on Crewe and Nantwich Borough Council. I have spent many years on Nantwich Town Council and was their Chairman in 2004/5 and Mayor in 2017/18.
"Since 2011, I have been on Cheshire East Council as an Independent Councillor and have worked tirelessly for Nantwich. I will always put Nantwich First and People before Party Politics.
"I live in Birchin Lane so didn't need to screen my address with "An address in Cheshire East." All our candidates live in Nantwich so we don't need to ask on the doorstep what issues people have, we know the issues and have them listed on our leaflets, and continually pressure Cheshire East to sort them out.
"We have been waiting on Conservative Controlled Cheshire East for months and months to come up with this Transit Site they promised so we can prevent Travellers from coming onto the Barony Fields."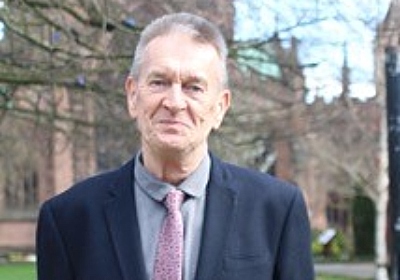 Stuart Bostock – Nantwich South and Stapeley – Standing for Cheshire East Council and Nantwich Town Council
"I'm a Nantwich man born and educated in the town where I've lived all my life.
"I was very proud to have been elected as an Independent Town Councillor in 2015 and feel that I am and have been fully committed to working hard for the people of Nantwich which is reflected in my 96% attendance record for all Town Council and Committee meetings since being elected.
"I'm presently employed at Nantwich Bookshop and Café where I'm constantly engaging with residents and visitors on a daily basis.
"I enjoy being part of a number of the Community groups like Nantwich in Bloom, Nantwich Food Festival, Nantwich Civic Society and Nantwich Partnership.
"I feel very strongly about ongoing developments and conditions and know that, if elected as your Independent Councillor, I would be fully committed to putting the needs of the people of the Nantwich South and Stapeley Borough Ward FIRST before any PARTY POLITICS as happens with the current Conservative representatives."
Labour

Joy O'Hara-Douglas – Nantwich North and West – Standing for Cheshire East Council and Nantwich Town Council
Joy has grown up in the ward she is standing for and is a teacher. The wife of a local firefighter also, she understands the real life damage that budget cutbacks have done to our community.
Joy and has expressed concern about homelessness and vulnerable people in Nantwich town centre and helped to drive forward our commitment to finding the best compassionate solution that works for them and for residents.
In our local area, Labour have kept fire engines that keep us safe manned through our campaign. We have chalked-up notable election and campaign achievements against education cuts, but the government is pushing ahead with further austerity. We want to protect our essential public services.

Jake Lomax – Nantwich North and West – Standing for Cheshire East Council
The current cost of councillors in Cheshire East is about £1.3 million a year, which comes from your council tax.
If elected as your councillor, Jake will make a difference to the local area that you will be able to see and measure.
He has pledged to donate all the Councillor allowance to Nantwich North & West good causes and charities chosen by its residents.
He will do this openly and with full public scrutiny.

Richard Banks – Nantwich South and Stapeley – Standing for Cheshire East Council and Nantwich Town Council
Richard grew up in Nantwich and attended Brine Leas School where he later started his work in education through getting experience in the Learning Support department, supporting struggling children.
One of his key pledges is to work to help vulnerable and homeless people in the centre of town through everyday work by establishing cooperative council programmes.
The other is to be strict on building in the local area, so as to reduce congestion on our roads, pressure on public services and reduce air pollution, reinforcing this policy on relevant bodies.
He wants to be an open and accessible councillor who can be relied upon to be direct and efficient in resolving issues.

Sinead Lois Wheeler – Nantwich South and Stapeley – Standing for Cheshire East Council and Nantwich Town Council
Sinead lives on Hospital Street and until recently was an administrator for Crewe Town Council and so has experience to help our team hit the ground running.
She appreciates the good work done by some local councillors but having lived in other regions wishes to integrate some of the different effective methods of local government she has observed.
Sinead is brimming with bright ideas and promises to be a strong and communicative councillor, open to all her constituents if elected.
Liberal Democrats

Matthew Theobald – Nantwich South and Stapeley – Standing for Cheshire East Council and Stapeley Parish Council
"I'm glad to have lived and worked in Nantwich for over 20 years. I love where we live, so I chose to step up in 2012 to fight our corner against speculative developers. Sadly our fight goes on.
"We must secure protection for our green spaces, improve facilities and ensure that housing meets out needs, not those of profit hungry developers.
"That's why since 2013 I've pushed, as a Stapeley & District Parish Councillor, to create a Neighbourhood Plan. I worked with a fine group of local people to get it over the line.
"Our young people deserve a great education, that's why I volunteer as a Governor for a fabulous Nantwich High School. I see daily the challenges children, teachers and support staff face, so fight for their best interests – interests harmed by Government's pitiful funding provision.
"Our voices are not being listened to by Conservative run Cheshire East Council. You've told me what you're worried about; it's clear we need fresh faces to fight our corner – that's why I'm seeking election to Cheshire East Council this May."

Stephen Ford – Nantwich South and Stapeley – Standing for Cheshire East Council and Stapeley Parish Council
"I have been a resident of the Nantwich South and Stapeley area for over seventeen years. I have worked for a number of major food businesses in the commercial world being involved in sales marketing and strategy development. I have an MBA in business together with a Degree in Economics from Oxford University.
"I continue to work for a major food manufacturer and am closely involved with Brexit strategic planning.
"Why am I seeking election to Cheshire East Council?
"I am extremely concerned with the ongoing poor quality of service and terrible planning decisions delivered by our current Conservative representatives. Complacency is the order of the day.
"I feel the political situation at a national level is beyond belief and again is symptomatic of complacency and paralysis."
Paul Weaver – Wrenbury ward – Standing for Cheshire East Council
"I'm standing on behalf of the Liberal Democrats in Cheshire East council in Wrenbury this year, this is the first time I've stood for election to anything since university, but with everything happening across the world I felt that I had to so something productive.
"I grew up in Warrington, but left in 2000 to Exeter Uni, and onto work in broadcast engineering in London. We moved back to Cheshire in 2016 as our kids reached school age – attracted by the mass of countryside on our doorstep and the ease of access to such a lovely town.
"I started attending our local parish council meetings to learn what was happening there, and when the opportunity came to stand for the Lib Dems for Cheshire East
council I jumped at the chance.
"My general political views tend to be ones of openness and compromise. I came to support the Lib Dems in 2010 after seeing Nick Clegg on the debates, and the way that Clegg and Cameron managed to put aside their differences and work together to lead the country out of the 2008 recession. How quickly things can change."
Mark Ireland-Jones – Bunbury Ward – Standing for Cheshire East Council
"This election is an opportunity to alert residents to the declining provision of essential services managed by Cheshire East and a great opportunity to bring fresh thinking and expertise to the Council. I believe I can make a difference to the lives of Bunbury Ward residents by holding their Council to account and to start reversing years of neglect and indifference.
"At the by-election, potholes were the number 1 issues across Bunbury Ward, since then the Conservative led Council have issued a new contract to Ringway Jacobs despite their failings in the last few years. We continue to believe that this is a poor use of taxpayers money and this service would be much improved if run in house."
"I am 57, live with my family in Bunbury, have been a Parish Councillor on Bunbury Parish Council since July 2016.
"I am a keen supporter of the Liberal Democrat-inspired campaign to re-open the local Beeston and Tarporley Railway Station, which would be bring major benefits to local residents, commuters and businesses and provide significant economic and social advantages to Bunbury."
Richard Derricutt – Audlem Ward – Standing for Cheshire East Council
"Me and my partner have two kids, one works and one at University.
"I am a Conservationist and have a wood in Wales which I spend at least 2 weeks each year at, and I work on my allotment in the rest of my spare time.
"I was born in Nantwich and work hard all my life.
"I was a Councillor in Tyldesley Ward, Wigan MBC. Serve the community of Tyldesley for six years before moving down to Nantwich with my young family.
"I serve my community on council committees such as Planning, Overview and Scrutiny, Young People Services and outside bodies, Greater Manchester Fire and Rescue Authority, Northwest Fire Authority and Greater Manchester Voluntary Organisation."
The following candidates are standing for Nantwich Town Council only
Conservatives

Pam Kirkham
"I have lived in Nantwich for over 30 years along with my late husband Stephen and two daughters. I have had the privilege of representing the North West Ward of Nantwich Town Council for the last 4 years having been Chair of the Finance Committee and served on the Board of Trustees at Nantwich museum. During this time I have seen how the Council has supported the enhancement of this our )wonderful market town and I would love the opportunity to carry on this valuable work"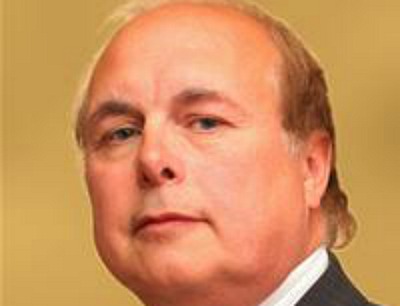 David Marren (David is also standing for Shavington Ward in Cheshire East Council elections)
David, who is currently the Mayor of Nantwich has been a Nantwich Town Councillor and Cheshire East Councillor since 2011. He is a former Executive Director of Crewe and Nantwich Borough Council. David had responsibility for: markets; the civic hall; town centre management, public toilets, swimming pools; leisure centres; grounds maintenance and community wardens.
David is a corporate member of the Chartered Institute of Personnel and Development and a corporate member of the Institute of Management Services. He currently sits on the national executive of the Federation of Burial and Cremation Authorities which advises Employers and Government.
"I have many years of experience of delivering those important front line Local Government services that make where we live a better place. The experience that I have is very relevant to the buildings and services that are now the responsibility of the Town Council. If I am elected I will continue to ensure that Nantwich Town Council is effective and efficient in managing its responsibilities and uses its funding wisely. I will continue to make a difference for you!"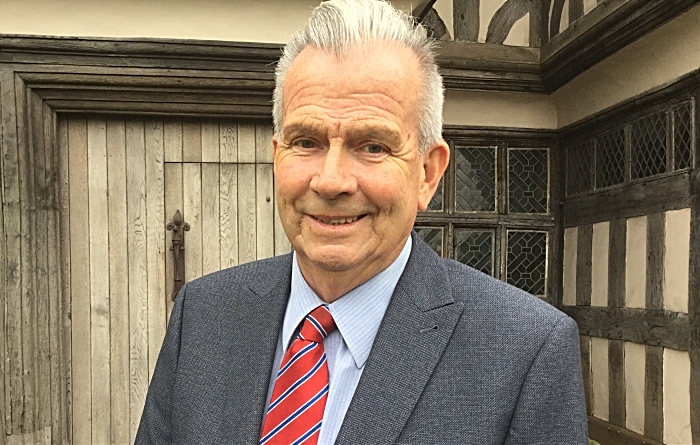 Philip Staley
Philip lives locally on Audlem Road here in Nantwich South. Together with his wife Andrea and three children, Philip has enjoyed a varied career with British Airways,(at Manchester Airport) and as a surveyor in Australia before returning to Nantwich. He played football for Nantwich Town in 1964 and 1968/69 seasons, before going on to manage Macclesfield Town and Accrington Stanley.
Philip first became actively involved in Nantwich South issues over six years ago in response to the rise in unplanned development in the area. Together with other residents, Philip actively and successfully campaigned against the expansion of the Wainhomes application on the land behind Audlem Road and more recently, Philip spoke at the Muller Property Appeal. Together with other speakers and residents, he is awaiting the outcome of the Appeal and hoping that it will be dismissed. Since being elected in the October 2018 by-election he has concentrated on tackling speeding and inconsiderate parking making sure pavements are clear and safe to walk for everyone.
Labour

John Priest
John Priest lives in Nantwich and works as a commercial manager in the aerospace industry and is a Parent Governor at Millfields Primary School. He believes that this community will be best served by councillors who understand the issues that affect local people.
John says: "The Tory run town council has done little for Nantwich and 2nd May will be a great opportunity to turn things round."

Eddie George
Eddie George is a semi-retired computer engineer and lecturer at South Cheshire College.
He has been involved in various activities in the town including helping to run the miniature railway at the Methodist Church and working to preserve Nantwich's historic railway signal box.
"I am concerned that anyone crossing the road at M&S and the bus station in Beam Street need some sort of pedestrian crossing to slow down traffic turning off there.
"I will strive to maintain public services and keep council taxes down."

Douglas Bowyer-Bates
Our Labour incumbent on Nantwich Town Council, in his 80s, Douglas works on a cross-party basis with his colleagues on the council.
He has voted against car parking increases in the town, a cause which backed up by all our candidates and a local petition we organised.
Douglas keeps a local allotment and is a member of Nantwich Civic Society.
He has opposed over-development around Nantwich and works hard for the town.
Polls are open at 7am on Thursday May 2, closing at 10pm. Make sure you cast your vote.
Votes will be counted and results announced at Crewe Lifestyle Centre on Friday May 3 for Cheshire East Council and Saturday May 4 for Nantwich Town Council and parish councils.