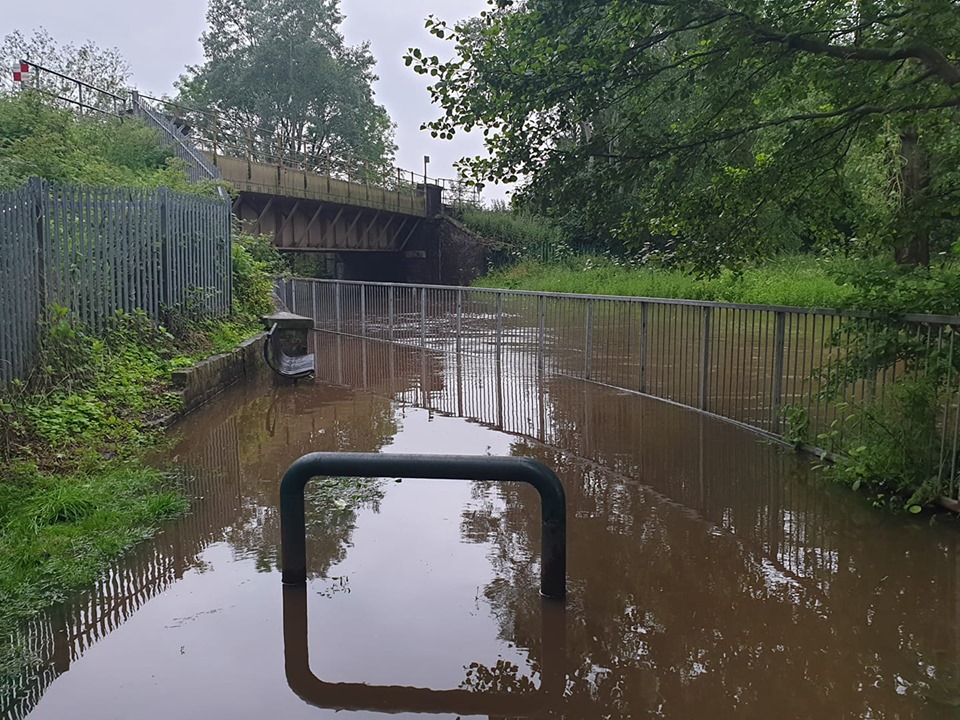 Flood warnings and alerts are in place in Nantwich as heavy rain is set to continue in South Cheshire over the next 24 hours.
An official Flood Warning – which states "immediate action is required" – is in place on River Weaver in Nantwich, as of 6.30pm tonight (June 12).
The warning, issued by the the Government's Environment Agency, said: "Following prolonged rainfall over Cheshire river levels on the Weaver at Shrewbridge are expected to rise.
"Further rain is forecast throughout Wednesday evening and night (12th June) and river levels will continue to rise.
"We will continue to monitor the situation through the evening and night and will issue further updates if required.
"Consequently, flooding of property may occur later this evening, 12/06/19.
"We believe there is a possibility of flooding for Shrewbridge Lodge.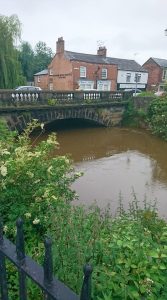 "Further rainfall is forecast over the next 12 hours.
"Our incident response staff are closely monitoring weather forecasts and river levels and will issue further flood warnings if necessary."
"Please be aware of your surroundings and keep up to date with the current situation and activate any property flood protection products you may have, such as flood barriers and air brick covers."
There is a similar Flood Warning for Weaver Navigation in nearby Winsford. These  are two of just 10 Flood Warnings around the UK.
There are also 62 Flood Alerts in place, including one for the entire Weaver catchment including Nantwich, Frodsham, Crewe, Winsford and Northwich.
Cheshire Police said: "Surface water flooding and travel disruption are expected tonight (June 12) and over the next few days as the heavy rainfall continues.
"Make sure you plan your journey before travelling and don't drive through flood water."
A Cheshire East highways spokesperson said: "As further rainfall is expected in Cheshire East this evening, our out of hours team are prepared for any weather related emergency issues – call us on 0300 123 5025 to report any highway emergencies."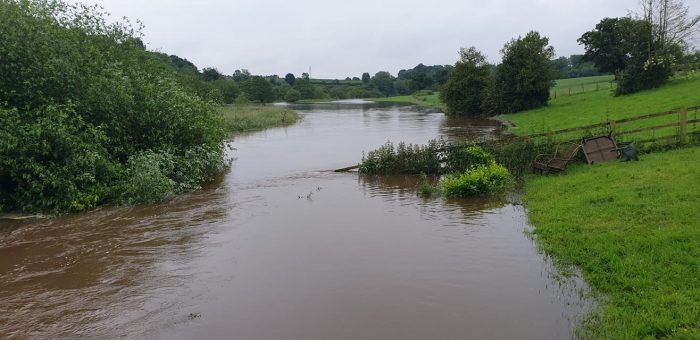 Images show flooding in outlying villages such as Wrenbury, Audlem and Barbridge.
Firefighters were called to a pub on Cholmondeley Road in Wrenbury at 10am today after its cellar was flooded.
Crews used two pumps to remove the water from the cellar. The depth of the flood water was approximately two feet. Firefighters were in attendance for several hours.
Rain has had a severe impact on the farmers (crops and animals) at Barbridge.
The A51 at Calveley was closed for most of the day.
Wettenhall Lane was also shut due to flooding, as was Whitehaven Lane in Burland.
(Featured image by Kristina Schofield. All other images provided by Nantwich News readers and emergency services. Many thanks for your contributions)