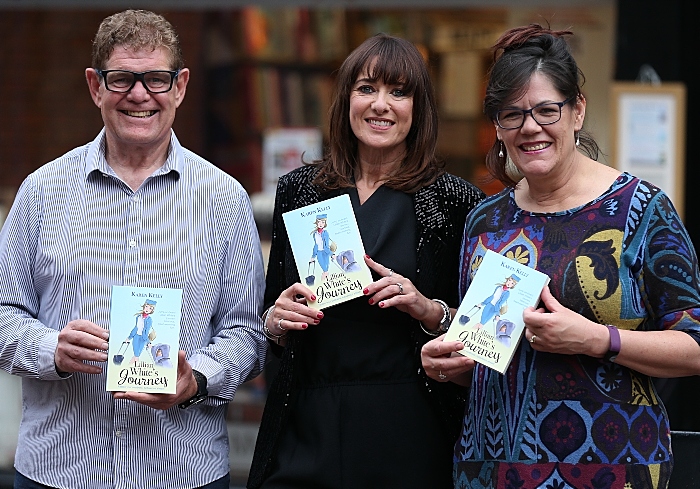 Local author Karen Kelly has launched her debut novel at an event at Nantwich Bookshop, writes Jonathan White.
Karen, 51, from Wistaston, hopes her book "Lillian White's Journey" will be a big hit with fans.
In 'Lillian White's Journey', on the morning of her wedding, Lillian White awakes with a hangover from hell, a naked stranger and no recollection of the previous night.
As her eyes become focused the panic sets in as the once intimate, romantic Bridal Suite resembles the aftermath of a wild, drunken party.
Unread messages flood her inbox from her soon husband-to-be but with only hours to spare, can she still go through with the wedding?
Mum-of-two Karen is a former cabin crew member for major airlines, although her book is not based on her many years in the airline industry.
She has also run a pub and B&B, lived overseas, is well-travelled and worked as a fitness instructor including Zumba classes.
At the launch event, Karen thanked copy editor Sian-Elin Flint-Freel for all her support and knowledge that helped to "bring the novel to life".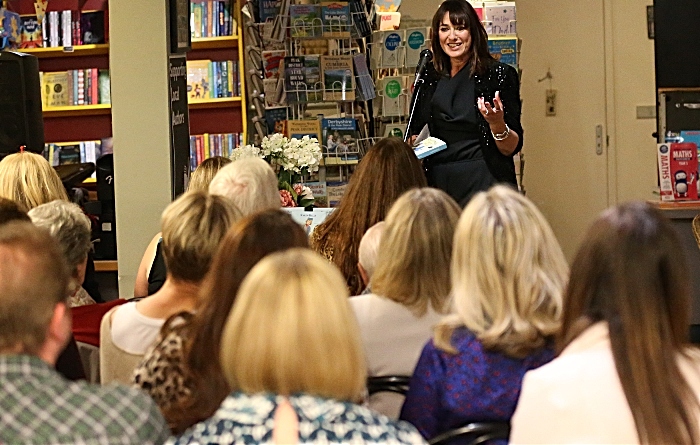 Karen also gave a special thanks to her illustrator, Mark Wilcox, who designed the front cover and became a mentor.
Karen, currently a successful blogger and volunteer radio presenter, said: "It's been a long journey but finally all my hard work has paid off, I still can't quite believe it!"
Denise Lawson, from the Nantwich Bookshop & Coffee Lounge, said: "What a great event!
"Karen was brilliant and book sales were phenomenal, no stock left at the end of the evening.
"Thank you again to all our loyal customers and many first timers who came to a book launch at Nantwich Bookshop."
'Lillian White's Journey' is available from Nantwich Bookshop & Coffee Lounge priced £8.99 and available to order online at Amazon and Waterstones.
For further information contact Karen Kelly https://www.facebook.com/karenlindakelly/ or Nantwich Bookshop & Coffee Lounge via phone: 01270 611665, email: [email protected]
(pics by Jonathan White)