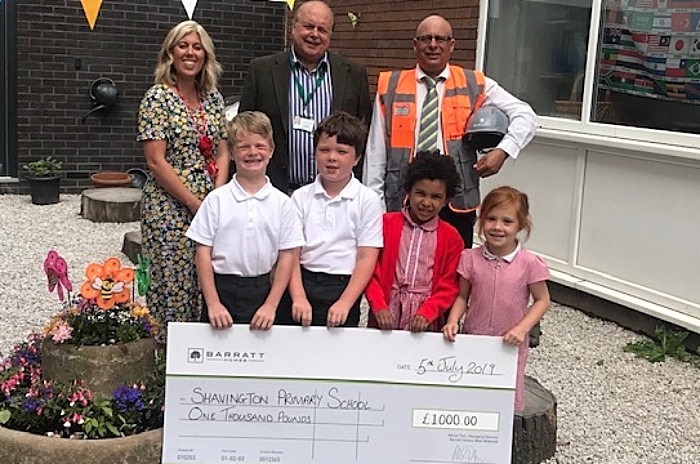 Shavington Primary School has received a £1,000 donation from housing developer Barratts.
Headteacher Rachael Nicholas received the donation as part of the company's Community Fund Scheme.
The homebuilder is currently building 64 properties at nearby development Needhams Grange off Crewe Road.
Rachael said: "We're extremely grateful for the donation from Barratt West Midlands, which will help improve and upgrade these new outdoor learning spaces.
"The money will go towards completing some work we have started, including building and making planters for flowers and vegetables, as well as creating reading areas with cushions.
"We will also be buying outdoor play equipment for the children, so they can make the most of the newly-updated space."
Barratts launched the community initiative to support local charities and organisations in areas where they build.
Katie Yates, sales manager at Barratt West Midlands, added: "After receiving some suggestions from local councillor, David Marren, who recommended a few organisations we could consider supporting, we chose to donate to Shavington Primary School.
"We hope the children enjoy the outdoor area and we are happy to have donated this money to such a worthy cause."
Cllr Marren said: "The Community Fund Scheme is a great idea."