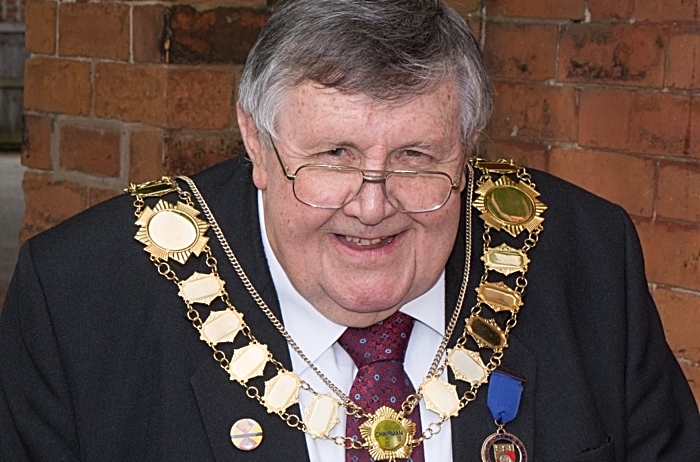 Tributes have been paid to former Crewe & Nantwich Mayor and Willaston Parish Council chair Maurice Jones who has died.
Maurice was Chairman of Willaston Parish Council from 2011 until May this year.
He retired from civic life after 43 years of dedicated service on the council.
He had been Chairman on 13 occasions, the first being in 1980.
Speaking on the passing of Maurice, Cllr Craig Bailey (Chairman of the Council) said: "Maurice was a stalwart of the Council and of Willaston.
"He was a very kind and warm man who would offer wise advice and had a wealth of knowledge and experiences to draw upon, which I found invaluable in becoming a local councillor.
"Maurice was the essence of public and voluntary service, committed, caring and inspiring.
"It was a pleasure to have known him.
"He will be sorely missed by the Council and the people of Willaston."
Maurice was a member of Crewe and Nantwich Borough Council for a number of years and became the last full-term Mayor in 2007-2008, after being Deputy Mayor on several previous occasions.
He was an active member of the Crewe and Nantwich Twinning Association (CANTA) and led on Twinning projects in welcoming our French, German and Polish friends to the local area each year.
Although in recent years his physical health was not what it once was, Maurice did not let this prevent him from participating in all village events and projects.
The Parish Council expresses its deepest condolences to Ann and family at this sad time.