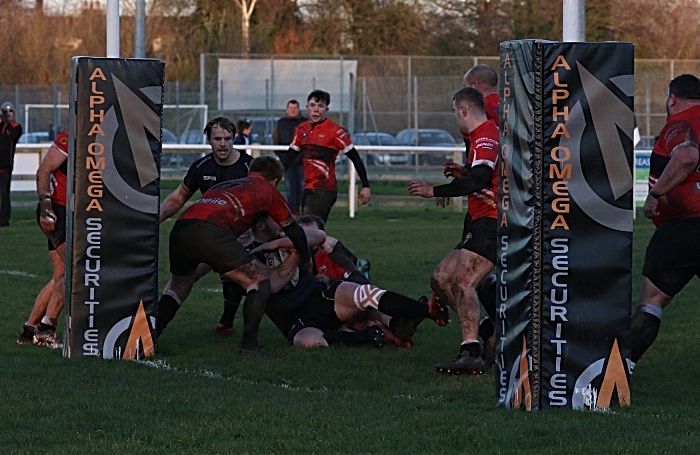 Crewe and Nantwich RUFC 1sts were beaten 39-3 at home by league leaders Wolverhampton, a scoreline that was harsh on the hosts.
Crewe were hampered slightly by injury and unavailability but still managed to select a strong squad bolstered by the return on the bench of Hooker and Vice Captain Eli Woodward after two serious injuries.
The hosts started brightly at The Vagrants and their pressure from the kick off was rewarded by an early penalty converted by full back Jamie Little for 3-0.
Crewe were having the better of the scrums and slowly started to get on top but failed to improve on their score through over eagerness and trying to force the play.
The home side competed well despite this and were boosted by the introduction of vice captain Woodward for his first game of the season, the former making a couple of strong runs to keep Crewe in contact.
However the visitors came more and more into the game and late in the half converted a penalty for off-side at the ruck for 3-3.
They followed this up with a good try just before half time from their full back after a well worked back move off a lineout, to lead 3-t at half time.
A mix up from the restart gave the visitors possession in the Crewe half and quick hands in the backs freed up the full back to race over for his second try for a 3-15 lead.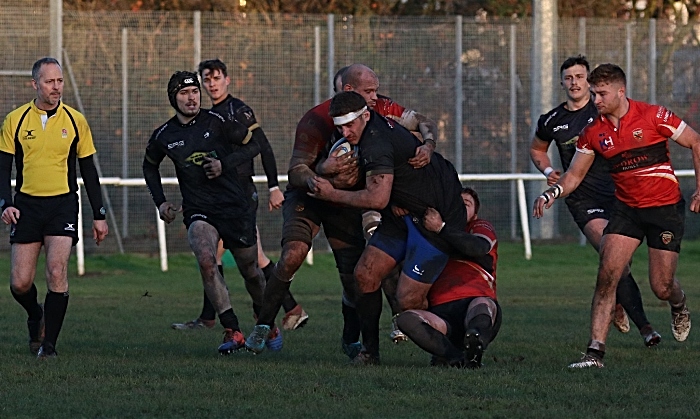 Despite this setback, Crewe continued to take the game to the visitors.
But turnover ball in the Wolverhampton half gave the opposition good ball for the backs, swift hands down the line again released the full back who powered over for his third try to cap an excellent game all round 3-20.
Crewe kept to their task but the three quick scores either side of half-time took its toll forcing the home side into playing the dangerous game of catch up rugby.
And from turnovers and penalties at the breakdown, Wolverhampton were able to pin back Crewe deep into their half.
This enabled the visitors to score three more tries later in the half, giving the final score of 3-39.
It was harsh on the hosts with the game evenly balanced up until the break.
But Wolverhampton are the standout side in the league so far and look to be favourites for the automatic promotion spot at the end of the season.
(Images courtesy of Martyn Wilson)