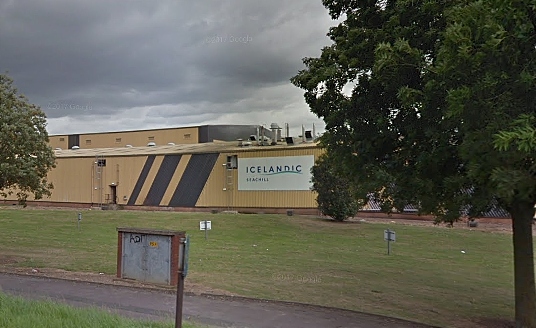 A company where a Nantwich man and former professional footballer lost a thumb in an industrial accident, has pleaded guilty in court.
Tony Gallimore, originally from Nantwich, was badly injured in the incident at the Seachill factory in Grimsby, where he lives after retiring from football.
Mr Gallimore was working on an extraction fan at one of Grimsby's biggest employers which should have been isolated but was not, leading to part of his right thumb being amputated.
Seachill (pictured) pleading guilty in court for failing to ensure the health, safety and welfare of workers not in their employment, including Mr Gallimore.
His employer, Carrera Engineering Services Ltd, admitted a similar charge but relating to its actual employment of Mr Gallimore.
Health and Safety Executive (HSE) prosecuted both companies following the accident back in September 2017.
Both companies now face large fines when sentencing takes place in March.
A spokesman for the HSE told Nantwich News: "Carrera Engineering and Seachill have both entered a guilty plea and the case has been adjourned on this basis for sentencing on 23 March."
Following sentencing, HSE will issue a more detailed statement, he added.
Mr Gallimore, who played for Stoke City, Carlisle United, Barnsley, Rochdale, Northwich Victoria and Grimsby during his career, was not in court for the hearing.
Originally from Nantwich, he settled in North East Lincolnshire after retiring in 2007 aged 35.