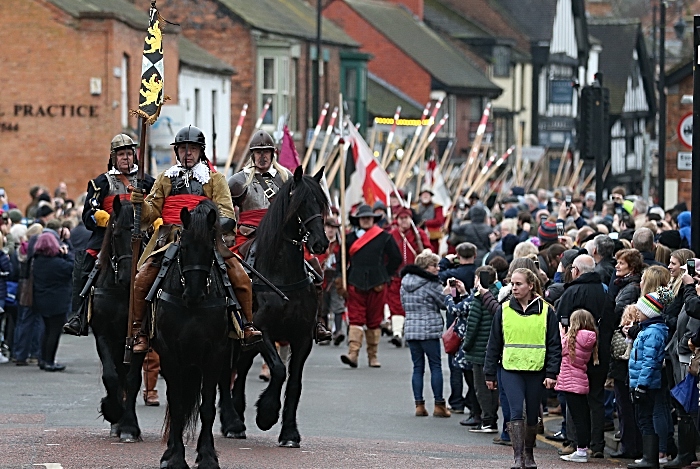 Thousands of people lined the streets of Nantwich this weekend to enjoy the annual Battle of Nantwich & Winter Fayre, writes Jonathan White.
The event culminated in The Sealed Knot staging a re-enactment of the Battle on Mill Island.
The annual spectacle is organised by the Holly Holy Day Society, a small group of unpaid volunteers who give up their time each year to work in association with The Sealed Knot re-enactment society.
Holly Holy Day traces back to the 17th century and the four-year-long First English Civil War between the Parliamentarians (Roundheads) and the Royalists (Cavaliers) loyal to Charles I.
The Battle of Nantwich took place in January 1644, and the event to commemorate it has been held in the town for almost 50 years.
A variety of activities took place during the day at St Mary's Church, Acton; St Mary's Church, Nantwich; Nantwich Bookshop & Coffee Lounge; Nantwich Museum, Pillory Street; and the town square, along with a parade and the battle re-enactment on Mill Island.
(Images courtesy of Jonathan White and Nantwich Events Photography)