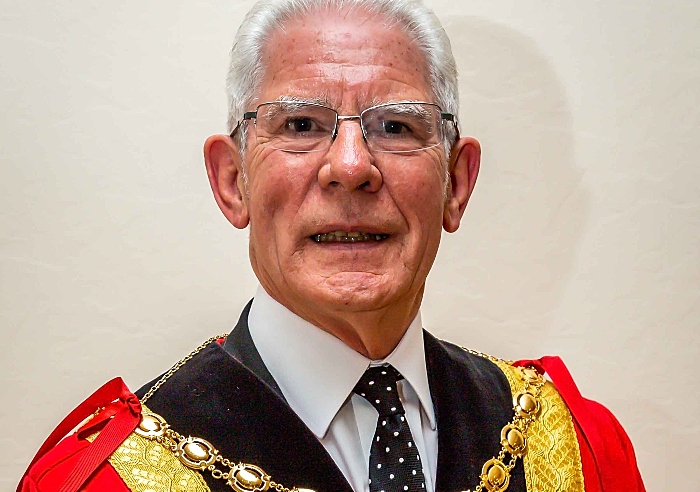 "As we enter this period of unprecedented limitations on our working and personal lives I felt as the Mayor of Nantwich I should address residents.
Not usually a person who would stay at home, I have been following Government advice and believe we should all be adhering.
I encourage you all to please take the right actions and stay at home, and distance yourself when you do have to go out.
I have never been prouder to see and hear of the efforts of key workers and volunteers in the area and across our country including of course our NHS, schools, emergency services and shop workers to name but a few, and I would personally like to thank each and every one of you.
I joined in with the clap of thanks last week, which truly was a moving dedication to the NHS.
Nantwich Town Council are working hard behind the scenes to ensure business continues.
Whilst events at the Civic Hall and on the Square have had to be postponed, a home working policy has been introduced and administration will continue, with all lines diverted to mobiles.
Councillors have all been issued with IPADs to maintain communication links and some meetings will continue through the Zoom application.
In an emergency Council meeting two weeks ago, Councillors issued temporary delegation of power to the Town Clerk, Samantha Roberts to maintain essential service delivery.
The market has been closed, however some food traders will continue to serve the community on market days from outside the market hall observing safe distancing, whilst others are operating home delivery services, visit Nantwich Market Facebook page for full details.
Cheshire East have put together 'Helping People' which is a wonderful service for those who want to help during these times, but importantly their aim is to reach the most vulnerable amongst us.
Whether that is with shopping, collecting essential medial supplies or just a chat, they are there to help, so I encourage you to be neighbourly and let those who need the service know about it.
Simply call Cheshire East on 0300 123 5034.
For now stay safe."
Nantwich Mayor, Cllr Arthur Moran