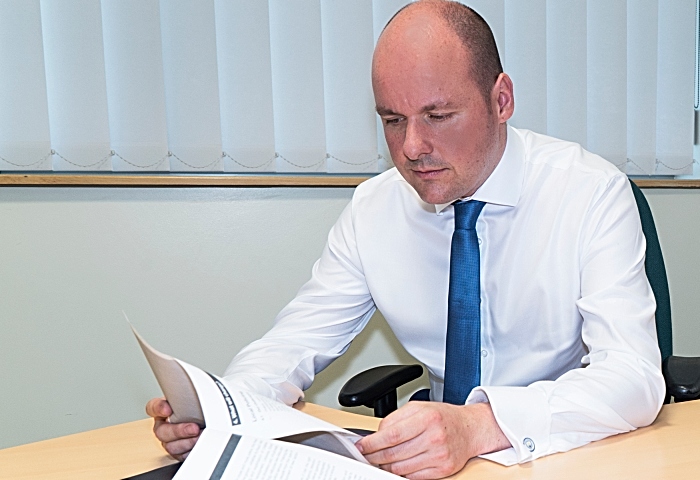 Cheshire's police and crime commissioner has offered funding to organisations that provide services to the police during the Coronavirus crisis.
PCC David Keane (pictured) said he wants to assure organisations he funds will still receive support as many community organisations and businesses have to pause activities.
He is offering to give recipients of his Safer Communities Fund – which provides small grants of up to £5,000 to reduce crime and anti-social behaviour – an extension to deliver their projects.
And he is offering to work with groups to look into how they can adapt activities to support communities.
PCC David Keane said: "Coronavirus is a public health emergency that is causing daily disruption and understandable anxiety to people across the world.
"This exceptional event will continue to bring about massive changes to the way community organisations offer their services.
"However, the current situation also presents the potential for us to realign resources and appreciate new ways of supporting the most vulnerable.
"I want to support our community and voluntary sector groups as much as I can to ensure they continue to help vulnerable people to stay safe.
"I know they may not have the level of staff and volunteers that they normally have available but, where possible, I want to work with them to look at delivering services in new ways.
"This will not be possible for all activities and where this isn't option, I will extend the delivery timescale for projects so they can be delivered as our communities recover when government measures are lifted."
Those who supply services to the commissioner's office or Cheshire Constabulary will be offered faster payments and will be paid as normal until at least the end of June 2020.
"Covid-19 may bring a temporary change to the way a number of businesses deliver services, but I appreciate the impacts of this could be experienced for long time," he added.
"These financial measures will help small, local suppliers who are at risk of going out of business as a result of the pandemic."
A list of emergency funds available to organisations struggling to cope with the Coronavirus outbreak can be found here https://www.cheshire-pcc.gov.uk/news/latest-news/2020/03/emergency-funds-available-during-covid-crisis/
Recipients of Safer Communities Fund grants should contact the commissioner's office to discuss their project on: [email protected]
Suppliers to Cheshire OPCC/Cheshire Constabulary who are struggling to meet contractual obligations and/or experiencing difficulties with financial viability, ability to retain staff and risk in their supply chain are encouraged to contact the joint strategic procurement team on [email protected]