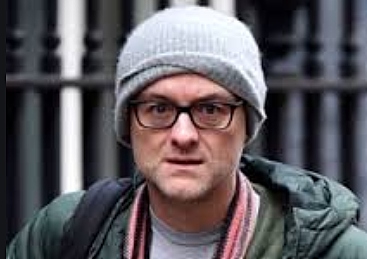 Two Conservative MPs in Cheshire have spoken out about the Dominic Cummings saga which is splitting the party and angering the nation.
Kieran Mullan and Edward Timpson, MPs for Crewe & Nantwich and Eddisbury respectively, have responded after hundreds of constituents flooded their inboxes.
Many are angry at Mr Cummings' alleged breaches of COVID-19 lockdown restrictions back in March and April when he drove 260 miles from London to Durham.
A number of Cabinet Ministers and Prime Minister Boris Johnson have backed Mr Cummings, but more than 40 backbench Conservative MPs have called for him to be removed.
They fear his actions have undermined public confidence in the lockdown and could put wider public health at risk.
However, both Dr Mullan and Mr Timpson have stopped short of calling for Mr Cummings to resign or of fully supporting his actions.
Dr Mullan said: "I have had to have conversations with people talking about who from their family can and can't come and visit their relative in the final few days of their lives.
"It is heart breaking for them and I cannot imagine how it must feel and I would be devastated to be in the same situation. It is people like this I have had in mind over the last few days.
"I have heard your voices, your anger about what has happened loud and clear and I have made it very clear to the government the hurt there is out there.
"It was right that the Prime Minister apologised for the hurt that was caused and that Mr Cummings accepts that people have every right to think he did the wrong thing."
However, Dr Mullan said he did want to join the "media firestorm" in calling for action against Mr Cummings.
"I know other people have wanted to do something like see a relative, they have wanted more help looking after their children, they have wanted to be closer to friends and family and they have made a sacrifice in not doing these things.
"But that doesn't mean somehow what he did was done with malice or hatred for anyone or anything.
"You might have seen photos of dozens and dozens of photographers crowded outside his house when he tries to leave with his four year old son, you might have seen the video of dozens of people leaning out of their windows to shout at him as he walked down the street.
"They might be justified in how they feel, but I personally would never want to add to a situation like that."
He claims his decision is "not because of party politics" and says he did not attack three Labour MPs over "questionable" actions in lockdown like attending a funeral.
"It does not add something for me to publicly join in a situation which the entire national press are covering non stop and dozens and dozens of commentators and politicians are piling into to. What does it add?
"Though, thinking about those relatives I mentioned at the start and how they feel I know it is important for you as resident to understand my view and to know your views have been fed back.
"It is my job to represent your views to government and I have been doing so all week."
Meanwhile, Mr Timpson has responded to more than 500 constituents who asked him for his reactions.
In a letter, he said: "Whilst it seems that Mr Cummings has arguably remained within the letter of the law, I fully appreciate that many of my constituents who have made entirely necessary sacrifices during the pandemic – and responsibly continue to do so – will not view that as enough.
"Equally I appreciate as a parent of four myself not every father will make the same decision under pressure. However, like you, I doubt whether I would have made the same decisions.
"But these are personal, moral judgements. In terms of what should happen next, I know you will agree with me that it is important that due process is followed.
"As you would expect, I have made personal representations to Government on behalf of all constituents who have contacted me."