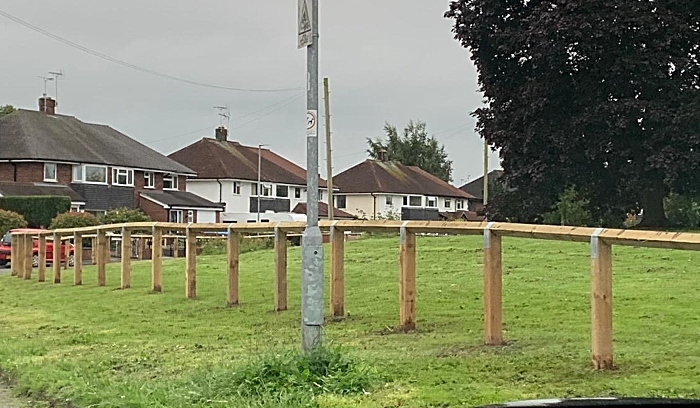 Work on erecting perimeter fencing around Barony Park to prevent unauthorised traveller encampments is underway.
But concerned campaigners say the fence erected so far is higher than the one agreed in plans.
Workers have installed a section of fencing along most of the stretch of the perimeter along Sandford Road.
Campaigners and residents around the park have fought for years to protect the park from unauthorised encampments which have increased significantly in number over the last two years.
Last year, a £2 million pot was approved for Everybody Leisure to make improvements to the Barony Park facilities, including a perimeter to protect the park and provide a running/walking track.
Planned works also included a knee-high rail in some parts of the perimeter mixed with bushes, trees, seating and other furniture.
Campaign group Friends of Barony Park, led by resident Rachel Wright, said they met in February and fed back that residents wanted knee-high rails.
"This height of fence was not in the plans we put forward," she said.
"We asked for low level, knee high which is less intrusive, easier for people to step over so they can walk on the park.
"This is about hip height, too high to step over but too low for people to stoop under!
"We always said we would consult with residents, and it is great to see some progress. We're now working with Kieran Mullan and councillors to find out exactly what is to be in place and where to make sure we get the low level fencing that we requested."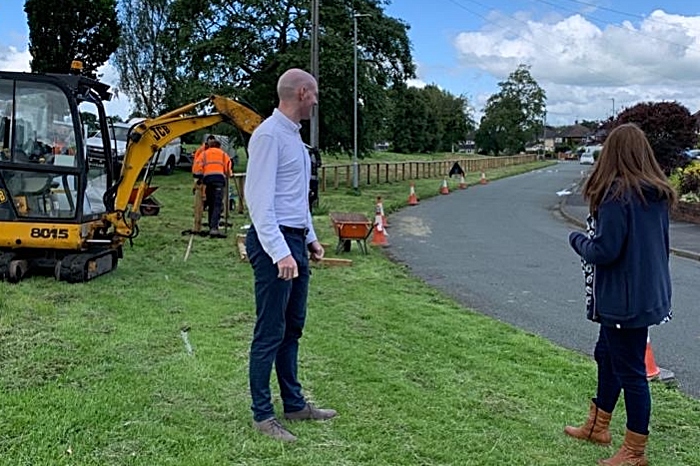 Dr Mullan said: "Residents are of course pleased to see something happening finally.
"I want to thank Friends of Barony Park and all the residents that helped the campaign and gave their feedback on the plans we produced.
"I have to admit fencing this high was never something we were supportive of and I have got confirmation that it won't be all the way around.
"I know many residents want knee height only, like we have already on some parts.
"So as we speak I am working with Friends of Barony Park and local councillors to clarify exactly what is being put up where in the short and long term.
"I hope Cheshire East will be in listening mode."
Campaigners and local councillors did see draft plans back in January, when they were told work would start in March.
The detailed drawings showed plans to improve the park so it could hold events like Park Runs and hope to gain "green flag status".
We have contacted Cheshire East Council for their comment on the work and the finalised plans, and are awaiting a reply.
Previously, Cllr Mick Warren, portfolio holder for Communities, has said the perimeter work is just one of a number of measures being pursued to prevent unauthorised access.
This includes a legal measure in the form of a wider 3-year court injunction specifically for the Barony.
We revealed in May how that process was delayed by the pandemic lockdown and closure of courts.