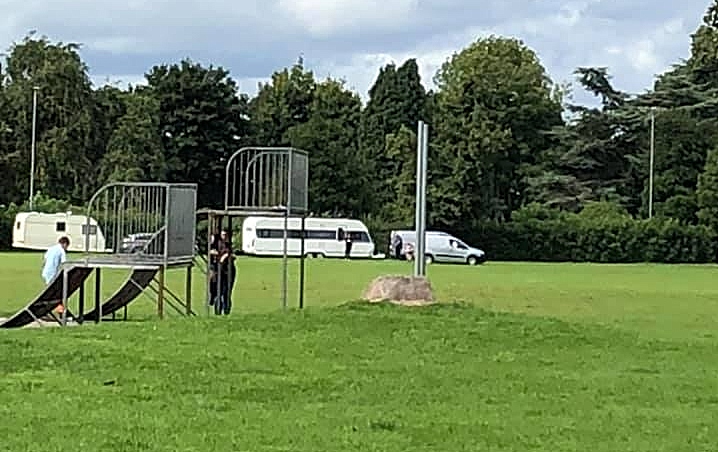 Fencing around Barony Park in Nantwich is more aimed at enhancing the site and may not prevent unauthorised access, a council chief admitted today.
The comments come after a small group of travellers (pictured) were able to gain access to the park at the weekend, despite the new fencing being erected around the perimeter.
Cllr Mick Warren, Cheshire East Council cabinet member for communities, said the fence's "primary function" was not to prevent unauthorised access.
And he admitted two parks in Macclesfield which have "secure" perimeters had not stopped similar unauthorised groups accessing it.
Residents had criticised as gaps were left wide enough for vehicles to access.
Cllr Warren said: "The new fencing at Barony Park is not primarily intended to be a barrier to prevent unauthorised encampments by the Gypsy and Traveller community.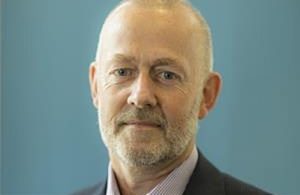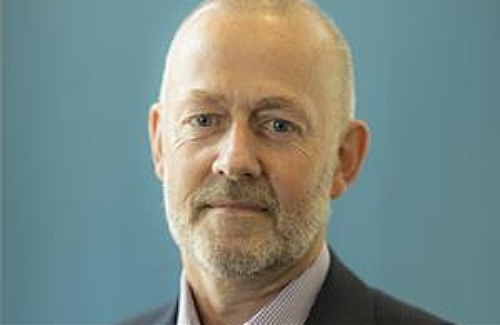 "The recent installation of some sections of fencing (varying in height from 60cm to 95cm) around the Barony is designed as part of a wider plan to enhance the site as a venue for recreation, enhance the landscape and biodiversity of the area and protect plantings from careless footfall.
"The boundary treatments in the Barony's masterplan may also serve to deter unauthorised vehicles, including unauthorised Traveller encampments, from directly accessing the playing fields.
"That is not, however, its primary function.
"So called 'target hardening' measures can only be viewed as a deterrent and are not entirely effective at prevention.
"Unauthorised encampments happen across the borough and have, in recent months, included two parks in Macclesfield, which have 'secure' perimeters.
"Fencing off one or several locations only moves the problem of unauthorised encampments 'down the road' to other locations and offers no real solution.
"We recognise that this is an important issue to residents and communities and we are seeking a long-term solution.
"Whilst providing a transit site is undoubtedly the best solution – and would strengthen the powers of the police to move on unauthorised encampments – it takes time to select the right site and develop the site.
"The council is looking to bring forward a planning application for a Gypsy and Traveller transit site in the autumn. In the meantime, a range of options are being looked at.
"It is important to remember that the council has a responsibility to address all housing needs – including those of Gypsies and Travellers."
Cllr Arthur Moran, Cheshire East Council ward member for Nantwich North and West, said: "The problem of unauthorised encampments on Barony Park is a long-standing issue and I am pleased to see the council taking some positive steps to deter these encampments in future.
"The latest incursion involved only two caravans taken onto the park via the cycle track.
"I understand further measures are being considered to secure the site, while the plans to substantially upgrade the facilities at the Barony may also serve as a deterrent to future incursions."
(Image, top, courtesy of Nantwich News reader)