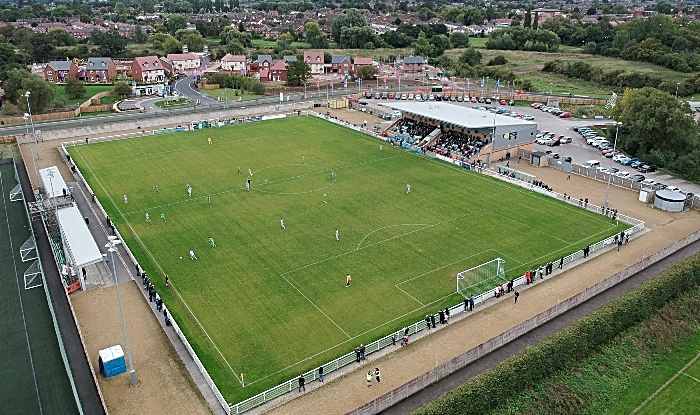 Nantwich Town chiefs have launched a JustGiving appeal in a plea to the community to help keep the club alive.
They say the COVID-19 Pandemic which brought the 2019/20 football season to a premature end in March has had a "devastating effect" on finances.
The enforced closure of the club, its training facilities and function room means it has had no income over the past four months, but facing costs in keeping the operation viable.
Directors and dedicated volunteers have worked hard to oversee the club until now.
A club spokesman said: "We will soon hopefully reopen our doors to football and activities on all levels, we need your urgent help and support to ensure we can return safely and successfully and continue on our journey of serving the community and to once again see the first team competing at the highest level, helping to put Nantwich Town on the map."
Nantwich Town Chairman Jon Gold said: "We have been immensely flattered and encouraged by the offers of support and goodwill from our amazing and loyal supporters, commercial partners and the wider community during this difficult time and this is sincerely valued and appreciated.
"With the reopening of the stadium hopefully imminent, we now need everyone in the community to join us and we are appealing for you all to support us with donations and fundraising efforts, no matter how large or small, to help us to achieve our target of raising £20,000, so that the club continues to play its part.
"We want our club to have a future in the community and beyond and so that our first team and continue to build on the success of the past few years and our JustGiving page has been set up to help with this.
"We appreciate it has been and continues to be an extremely difficult time for all businesses and on a personal level, everyone and their families, but if you can help us to make a difference and help to keep the club where it belongs at the heart of the community, it will be sincerely appreciated."
Other ways people can help the Dabbers, includes its 200 Club monthly draw.
Directors are also considering restructuring the club and turning it into a community interest company.
A spokesman added: "This will mean the club will be limited by shares, and we will be looking at forming a charitable organisation to operate and manage the club's community activities, which will offer more opportunities for community involvement and fund raising initiatives.
"We hope to be in a position to announce more details of this in the near future.
The club's JustGiving page is https://justgiving.com/crowdfunding/nantwichtown-footballclub