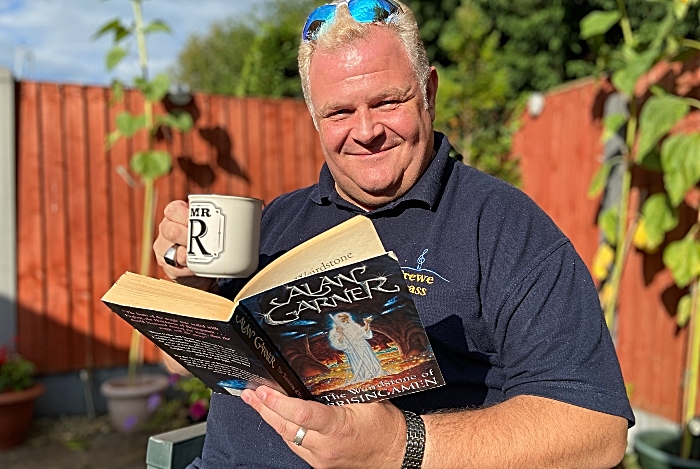 A primary school supply teacher from Wistaston has been helping parents during coronavirus lockdown – by reading children's stories broadcast live on Facebook!
Rob Richardson has been reading stories during his "Mr Rich's Storytime" via Facebook Live every weekday afternoon at 3pm since UK lockdown in late March.
Rob said: "The biggest thing I missed about being in school was my story time at the end of the day.
"No matter what year group I would always make time for a story, as some kids just do not read at home and some parents either do not have the time or simply don't see the need for it.
"I asked a few teacher friends and they said it wasn't such a crazy idea.
"And from those conversations I started my Storytime at 3pm live on Facebook every weekday.
"I broadcast most of it from the back garden, which has included contributions from various wildlife including magpies, squirrels to Polly the cat!"
Books Rob has read include Room 13 by Robert Swindells, Viking in my bed by Jeremy Strong, Gangsta Granny and Mr Stink by David Walliams.
Also he read Tumbleweed by Dick King-Smith, a trio of stories by Simon Weston about a horse called "Nelson", and six Shakespeare stories including A Midsummer Night's Dream and Macbeth!
"I've had up to 45 people viewing every day, and these are adults who play this for their children before bedtime," Rob added.
"The parents are from local primary schools and I have had kids listening to the stories in Dubai, Holland, France, Belgium, Gibraltar, and the United States!
"I'm going to stop doing them from the end of August as all schools will be back full time, but I thought it was important to keep it up as it's a bit of formality from a school day brought via Facebook Live.
"I'm going to miss doing them to be honest, as when I was on holiday, I broadcast from Barmouth Harbour and even from the caravan."
(Image courtesy of Jonathan White)