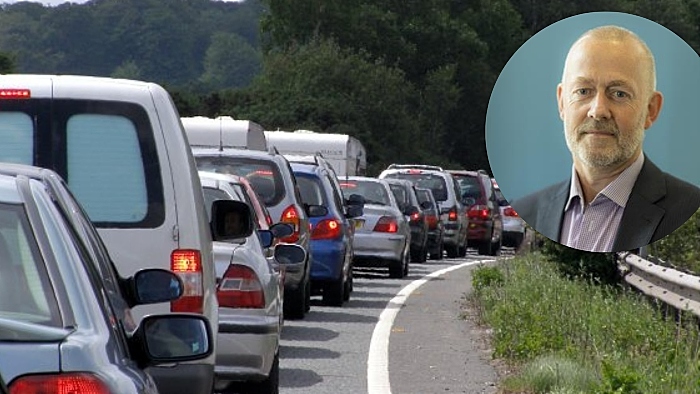 Parents collecting their children from school should switch their engines off to help improve air quality, says a Cheshire East Councillor.
Cllr Mick Warren, CEC cabinet member for communities, said "idling engines" is adding pollution and impacting on health.
He said: "Everyone has a role to play in having a positive impact on air quality in Cheshire East.
"We want to inspire our staff, partners and local residents to take simple actions to help reduce air pollution and limit its impact on their health and that of others.
"Our air quality action plan includes activities to encourage drivers to switch off idling engines to help improve air quality."
The issue of idling engines was raised at the council's cabinet meeting earlier this month.
Members voiced concerned that given the coronavirus pandemic, pollution from engines around schools would have an even greater adverse effect on public health.
Cllr Warren added: "Within Cheshire East we focus our resources on raising awareness, education, and changing behaviour.
"Our team already engages with schools to deliver air quality awareness workshops which includes education on general air quality, monitoring techniques, health effects, and how air pollution is generated and dispersed around their schools and the wider environment.
"The aim is to create air quality awareness amongst children and young people, so that they can share what they have learnt with their family and wider associations. We have also included resources for parents and schools.
"Air pollution is not just the responsibility of the council; it is primarily down to the actions and choices of us all as individuals and communities and support from local schools in raising awareness amongst pupils and parents is welcomed."
The authority's air quality action plan, in place until 2023, also encourages parents to form 'walking buses' with other families to cut down on emissions.
It also outlines how the borough has 17 air quality management areas — zones in which the amount of pollutants are being released into the atmosphere is being monitored.