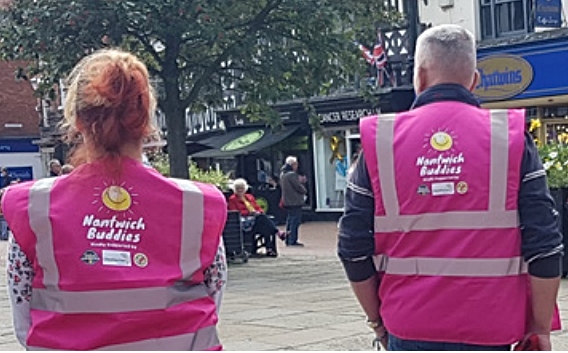 Clubs and groups in Nantwich have benefited from a community fund grant scheme run by a developer.
A new triathlon club, a Scout group, a health and wellbeing charity and a befriending scheme are three of the organisations supported by Redrow's latest £5,000 community fund.
It is the second Nantwich community fund launched by the developer based on the new Kingsbourne development in the town.
Funds have gone to the 38th Cheshire Scout group which needs equipment for a safe return to regular meetings.
And money has gone to the Nantwich Buddies volunteer group set up during lockdown to support isolating households.
A new Nantwich Triathlon Club will use its grant for formal accreditation to provide coaching.
And football club Cheshire Blades FC will use its money for a conservation area within the club's grounds.
The Wishing Well project is adapting its adult education services following Covid 19 will be able to purchase new IT equipment.
Liz Parkin, founder of Nantwich Buddies, said: "We can now finish our website and purchase some banners to promote ourselves which will help us recruit some more volunteers.
"As a further lockdown is looking very likely more and more people will need to begin to shield again so the Buddies will continue to be a vital support with shopping, prescription collection and befriending."
Anna Evans-Kerr, head of sales at Redrow Homes (NW), said "As part of the ongoing community engagement in areas close to where we build new homes, we have agreed to support five good causes in and around Nantwich.
"We felt each group will provide a huge boost to the local community for years to come, but especially this year as we navigate through these very strange times."
Redrow is also part funding a new community hub within the Kingsbourne development, including a commercial unit with shops and services.