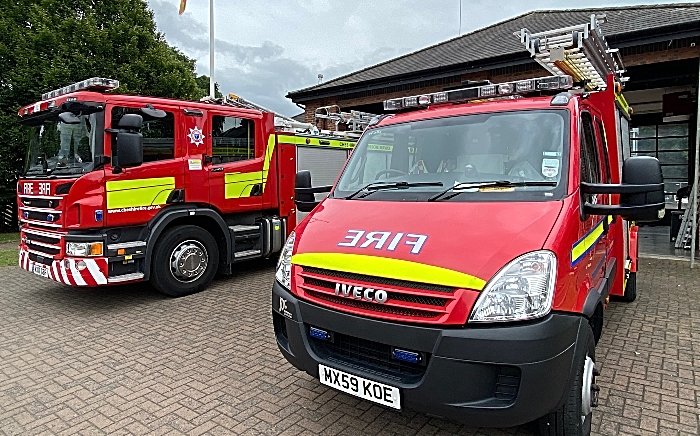 Fire crews tackled a fire at a house in Chorley near Wrenbury today
They say the incident at around 5am was caused by a log burner at the property on Chorley Hall Lane.
Two fire engines attended from Nantwich and arrived to find smoke alarms sounding and everyone accounted for.
Firefighters inspected the property with a thermal imaging camera and found hotspots and smoke in the lounge.
They used tools to remove the front of a log burner and discovered a fire on the top shelf behind it.
Firefighters put out the fire with water and then inspected the rest of the property, including the loft space, with a thermal imaging camera to make sure that it was safe.
They were in attendance for around 45 minutes.
For tips on how to avoid a chimney fire visit https://www.cheshirefire.gov.uk/public-safety/home-safety/chimneys