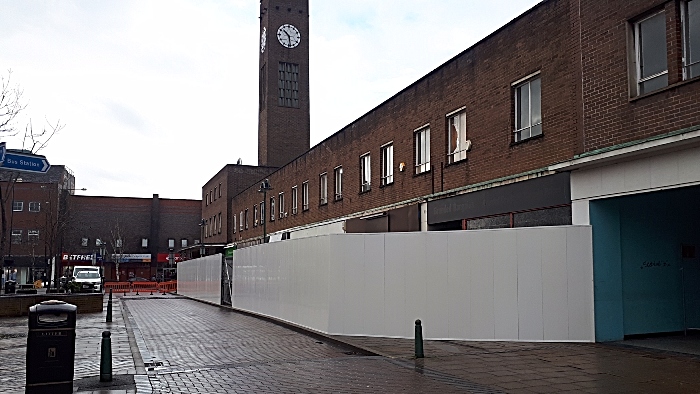 Dear Editor,
The demolition of Crewe's vacant Royal Arcade shopping centre has begun.
'Putting Crewe First' says that the site should be used as a convenient town centre car park, until it is needed for redevelopment, to encourage shoppers back into the town, after the four week lockdown closure of all non-food shops.
Turning it into a car park will stop it becoming a demolition site eyesore in the centre of the town.
Cheshire East Council bought the Royal Arcade for a grossly inflated price of £6 million over FIVE YEARS ago.
The council has done nothing with it and now it is to be totally demolished…. along with most of the council taxpayers' money pumped into it.
It has proved to be a disastrous investment by the then Tory-run council.
Labour took over the running of the council in 2019 but they have been just as inactive as the Tories.
Now they have decided to demolish.
We hope a new shopping/leisure use will emerge, with a new bus station, phoenix like, from the ashes of demolition.
Sadly, Crewe town centre has been allowed to deteriorate so much under Tory and Labour rule that it is now a long way back to make the town centre the thriving shopping destination it once was.
Yours faithfully,
Cllr Brian Silvester
Leader – Putting Crewe First