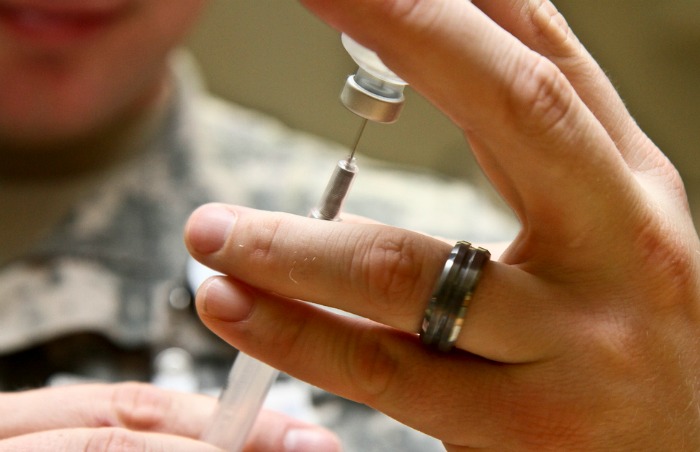 Five per cent of Cheshire East residents have already had their first doses of the Covid-19 vaccination, according to Cheshire East Council leader Sam Corcoran.
In his update on CEC's standing in the pandemic today (January 15), Cllr Corcoran said the vaccination programme is "going well".
Key vaccination centres such as at Nantwich Civic Centre have been set up, and a number of local doctor's surgeries are also carrying out vaccinations for those in the high priority groups.
"I estimate that about five per cent of the population of Cheshire East have already been vaccinated," said Cllr Corcoran.
"That's the first dose of a vaccine, either Astra-Zeneca or Pfizer.
"It is very early days though, but it's good to see comments from people who have received the vaccine.
"The NHS is aiming to vaccinated everyone in the top four priority groups by the middle of February — that's everyone over 70, all frontline NHS and care staff, and all those who are clinically extremely vulnerable.
"The vaccine is not effective for several weeks after you have received the first dose, and is not full effective until the week after the second dose — so even if you have had the vaccine, you must still stay at home."
Earlier, the body organising Covid-19 vaccines has said it is "confident we will meet" national targets for inoculating high-priority groups in Cheshire.
Clare Watson, Accountable Officer for NHS Cheshire CCG which runs the vaccination programme, told Cheshire West council's Covid-19 outbreak board: "We have got three targets nationally.
"Although they are ambitious, they are quite helpful to have.
"By the end of January all care home residents and frontline care workers have to have their first vaccine.
"We are on track with that. We will meet that target.
"The other target is February 14 which is the top four priority groups being offered their vaccination.
"We are following up and gone back with who meets the criteria for who is eligible in the care sector.
"We are going through all these lists and we are still confident that we can achieve our target.
"We have then until April to offer a first dose to other cohorts five to nine.
"We have had some provisional agreement to have six army vaccinators deployed in Cheshire in the coming weeks."
Ms Watson also told the board that the CCG did not have 'accurate data' on the numbers of people taking up the vaccine in Cheshire, but it would be 'coming soon'.
She added that the NHS was ready to respond in alterations to the priority groups, amid increasing talk within the county that teachers should receive their jabs when children return to school after February half term.
She said: "The last change on the priority list was in the beginning of December. At the moment we are working on the existing cohorts.
"It may change after the middle of February but nothing concrete. Flexibility between the cohorts would be good as well."
Currently, Cheshire West's rolling 7-day infection rate is 574.2 cases per 100,000 residents, with Cheshire East's figure at 441 per 100,000.