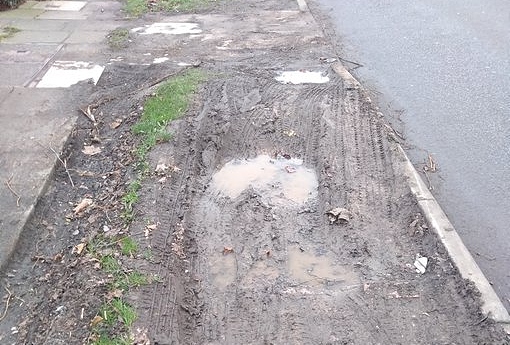 Dear Editor,
Many grass verges in Crewe have been cut to pieces by vehicles parking on them or driving over them.
They are an unsightly mess. A blot on the landscape.
It is one of the reasons I am standing in two by-elections in Crewe West on the 6th of May.
I will press for the grass verges to be reinstated & protected…….. or made into hard standing for additional parking, whichever the residents prefer.
Badly rutted, muddy grass verges would not be accepted for 10 minutes in places like Alderley Edge or Wilmslow, so they should not be allowed to remain for decades in Crewe, where they deface and devalue the local communities and properties.
All the people in Cheshire East pay the same Council Tax so there should not be better services in the posher areas of the Borough.
Crewe's Labour Councillors, both Borough and Town, have totally failed to stand up for Crewe residents.
Crewe needs Councillors who will 'Put Crewe First'.
If Crewe residents keep voting Labour or Tory NOTHING will change and the cycle of decline will continue.
Yours faithfully,
Cllr Brian Silvester
Candidate Crewe West
Putting Crewe First