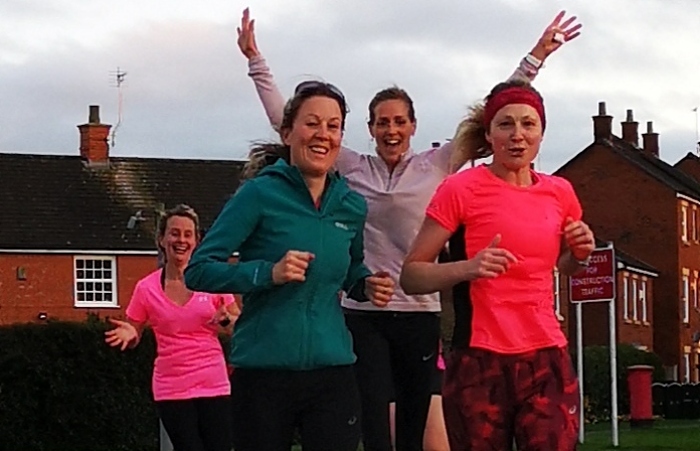 The new Nantwich Running Club is gathering pace after it reached 200 members in just three months.
The club was launched in January by Willaston resident Mike Stevens, an experienced UK Athletics Endurance Running Coach.
And since its launch, many locals have joined up and it now boasts more than 200 residents keen to join in organised running sessions.
The club has also created a strong partnership with Nantwich Town Football Club, which is now its training base.
Mike, who has more than 10 years' experience and a few races including marathons under his belt, thought the town was ready for a "grassroots approach to running".
He wanted to create a club aimed at attracting non-runners, those returning to running as well as experienced runners who are looking to improve.
It aims to offer "organised, chatty" training sessions for like-minded people who want to improve fitness and support their mental well-being.
Mike said: "As we emerge from the latest lockdown, joining our running club is a great way for members to train in a safe and structured way whilst chatting with friends.
"We've established Nantwich Running Club to enable club running to be truly inclusive and accessible to all.
"Those who've joined to date tell us that's not previously been their experience in other clubs.
"We had nearly 60 runners at our first open evening meet at Nantwich Town FC and headed off in 10 socially distanced groups. They all returned with huge smiles on their faces!
"Our members will be at the centre of our club. It's theirs and it exists for them.
"We aim to be friendly, respectful and welcoming to runners of all abilities, with the emphasis on organised chatty, sociable training sessions. Our philosophy is 'train, don't strain'.
"Unlike other clubs, our training sessions will be structured, and supported by a qualified UK Athletics Endurance Coach.
"We're confident that as we develop, entering races and competitions will be available for those who are interested."
Mike said there are appropriate safeguards in place under the government "Rule of 6", where groups of six people can train and run can together whilst practising social distancing.
The club has also achieved affiliation to England Athletics.
Club training sessions are held on Monday and Wednesday evenings.
Full annual adult membership of the club costs £20.50 (including £15 registration with England Athletics).
There is even an annual walking membership category for £10.50, aimed at members who want to participate in organised, chatty walks around the local area.
For joining details contact Nantwich Running Club on email [email protected]
Visit www.nantwichrunningclub.co.uk for more details.