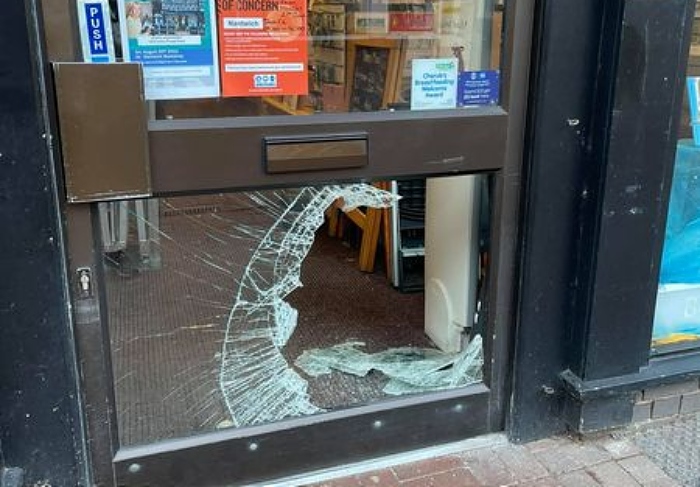 A mindless yob smashed into the Nantwich Bookshop and stole tips left for hard-working staff.
Owners of the popular High Street outlet in the town centre arrived in the morning to find the front door window smashed apart.
Inside, they discovered staff tips left on the counter had been stolen along with three charity boxes.
These images provided by Nantwich Bookshop show extent of the damage.
Police are investigating the break in which happened overnight Monday into Tuesday morning.
The Bookshop owners said: "At first it looked like an "opportunistic" break in taking the staff tips left on the counter over night.
"Luckily we empty the bulk of the tips at the end of everyday.
"Sadly the three charity boxes were also stolen.
"Such a sad day when something like that happens."
Police are now appealing for any witnesses, or anyone with information to come forward.
Cheshire Police said: "At 7.30am on Tuesday 3 August police attended to a bookshop on High Street in Nantwich after officers saw a window had been smashed. Enquiries established a burglary had taken place and the tip box had been stolen.
"Anyone who has any information is asked to contact Cheshire Constabulary on 101 quoting IML 1052657."