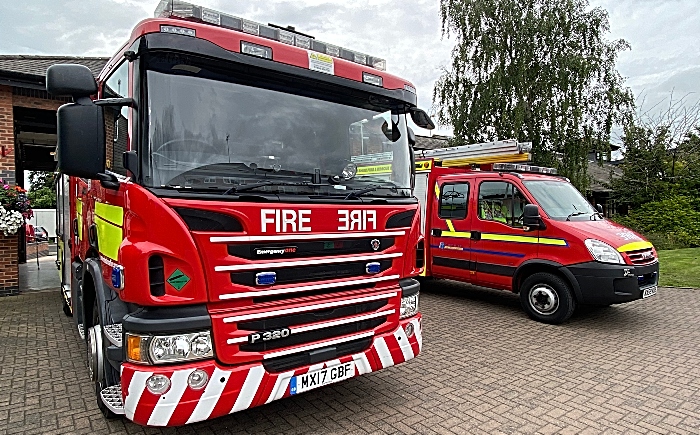 Fire crews were called to tackle a blaze in the back of a bin lorry in Acton, Nantwich.
The fire broke out at around 12.30pm today (August 9) when the lorry was on Swanley Lane, Acton.
A team of firefighters from Nantwich attended and found that the fire involved around four tonnes of plastic and cardboard recycling.
One hose reel jet was used to extinguish the flames and dragged out the rubbish.
The jet was then used to damp down the area.
A thermal imaging camera was then used to check for hot spots.
It's not clear how the fire started, no one was injured.