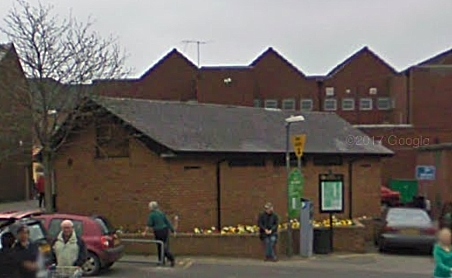 Councillors in Nantwich want to hear the public's view – on whether to re-open public loos!
The town council has launched a survey to see whether there is support for the refurbishment and reopening of the Snowhill public toilets in the town.
All residents, local businesses and visitors can complete the short survey.
Public toilets used to be open on the Snowhill car park, and in 2012 Nantwich Town Council took over ownership and management of them from Cheshire East Council.
But because of the condition of the block, the toilets were later closed.
A council spokesperson said: "Over recent years the Town Council has considered options to re-introduce a toilet provision in the location.
"But it should be noted that councils are not obliged to provide public toilet facilities.
"Furthermore, any expense related to any re-introduction would need to be covered by a proportion of residential Council Tax."
In November 2020, experts were brought in the assess the structure of the building and recommend design options for replacement or refurbishment.
To fund the project, Nantwich Town Council says it would need to raise £79,000 for the work, and then around £12,000 each year for maintenance.
The £79,000 could be paid by the council's current capital reserves, but the annual maintenance would need to be paid through a rise in Council Tax precept.
Overall, a Band D household would contribute 11 pence a week or approximately £6 per year to the maintenance of the toilets.
The survey can be completed online at https://www.surveymonkey.co.uk/r/GRNHRSZ or alternatively hard copies are available to pick up from Nantwich Civic Hall.
Completed surveys should be returned back to the Civic Hall no later than October 29, 2021.
For more information visit www.nantwichtowncouncil.gov.uk where you can also find the link to the survey.