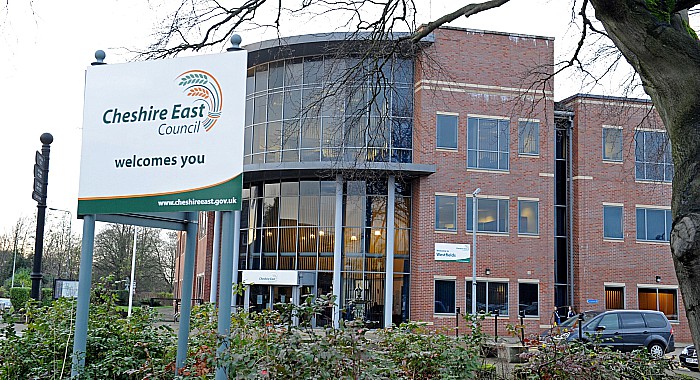 Nearly 700 vulnerable households were helped by Cheshire East Council's emergency assistance scheme as they struggled to keep their families fed and a roof over their heads, writes Belinda Ryan.
Figures released by the council show 1,284 claims were made for assistance under the scheme in the financial year 2020/21.
Of these, 686 were successful.
The scheme was set up by Cheshire East in April 2013 after the discretionary social fund crisis loans and community care grants administered by the Department for Work and Pensions (DWP) were abolished, and funding was transferred to councils to provide local support.
The Cheshire East scheme was established to support vulnerable people facing immediate hardship, following a crisis or disaster, to prevent homelessness, to keep families together and safeguard vulnerable people.
A report due to go before next Tuesday's (September 7) meeting of the corporate policy committee states: ""The scheme provides rent deposits, furniture and white goods – recycled where possible – and emergency food, through local food banks where possible.
"Unlike the former crisis loans and community care grants administered by the DWP, it does not provide cash."
Last year, £173,722 was spent through the emergency assistance scheme helping those most in need.
Of this, £137,642 went on furniture and white goods; £5,855 was spent on emergency food; £27,105 on rent deposits and £3,120 went on other expenses, including removals.
Currently, those eligible to apply must be living in Cheshire East or moving to the borough as they have a connection in the area.
They must be considered vulnerable and be in receipt of state benefits or eligible to receive them, or on a low wage and unable to get help from family and friends.
Cheshire East is now considering going out to public consultation to seek views on the effectiveness of the scheme, which was last reviewed four years ago.
The report states: "In response to the Covid pandemic, the council has expanded the support provided to those in emergency situations.
"The emergency assistance scheme needs to be reviewed in light of this package of support to ensure the council provides a cohesive and consistent customer journey for those facing an emergency."
Councillors are due to decide at next week's meeting on whether the scheme should go out for public consultation.