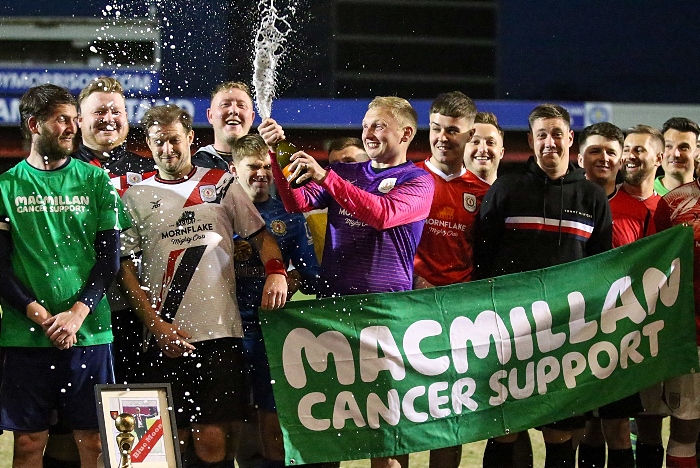 A second annual charity football match took place at the home of Crewe Alexandra has helped raise more than £3,000 for Macmillan Cancer Support, writes Jonathan White.
The first match, last May 2021, was organised by club announcer and lifelong fan Andrew Scoffin, to raise funds for The Christie.
Andrew passed away last July after a long battle with cancer.
This year's game – named the 'Andrew Scoffin Memorial Match' – was organised by Andrew's two sons, Ashley and Warren.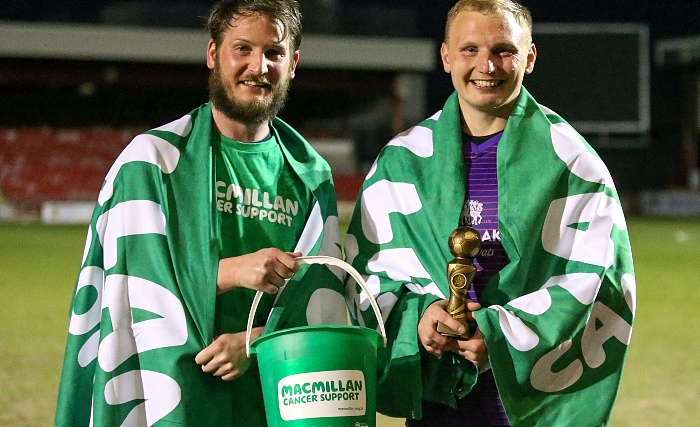 The compere for the evening was Crewe Alex stadium announcer, John Rodgers.
There was a minute's applause prior to kick-off in memory of Andrew with all the players standing around the centre circle.
A selection of Andrew's most favourite music was played at the start and end of the match.
The teams were split into 'Red Crewe Alex Shirts past and present' and 'Crewe Alex Away Shirts past and present'.
Ashley and Warren captained the teams.

The Red Alex Shirts team was: Ashley Scoffin (goalkeeper), Andy Stubbs, Jake Edge, Josh Hewitt, Dan Taylor, Justin Manini, Ben Gilbert, Nick Gregory, Elliot Osborne, Jordan Amson, Dean Huxley (goalkeeper), Mike Nolan, Jonny Parkes, Jordan Sheldon, Kyle Proudman, Daniel Sanderson, Harry Maclennan, Josh Briggs, Daniel Socha, Deon Chesters, Dave Adams.
The Alex Away Shirts team was: Ryan Briddon (goalkeeper), Thomas Bilsborough, Jem Cornes, Craig Fisher, Neil Bergin, Will Bailey, Darren Lockett, Louis Everall, Daniel Prince, Warren Scoffin, Steve Hagyard, Gareth Griffiths, Martin Cooper, Russ Phillips, Michael Large, Duncan McCann, Matt Doyle, Phil Dorricott, Andy Jewkes, Konnor Edge, Elliott Lane (goalkeeper), James Hill.
Match officials were Ben Guildford (Referee), Ben Carter (Assistant referee), and Ben Minshall (Assistant referee).
On full-time, winning team captain Ashley of Red Alex Shirts received the Andrew Scoffin Memorial Trophy and sprayed a bottle of bubbly in celebration.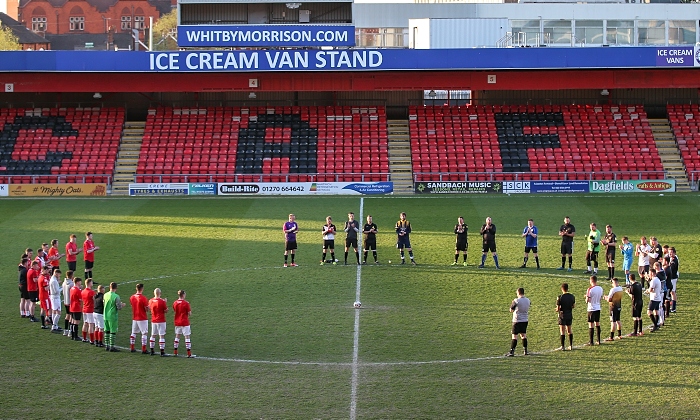 Ashley and Warren said: "It's nice dad started something before he sadly passed away, something we can do every year in his memory, and where better than Crewe Alexandra his home and biggest love.
"It's nice to be able to raise money for any cancer charity and dad was recognised for that throughout his battle.
"People in tough times have been so generous with their donations which shows great respect to dad.
"A huge thankyou to Crewe Alexandra for playing host to this fantastic fixture.
"The friendly rivalry with us both being captains is great and it now stands at one win each."
(Images courtesy of Jonathan White)