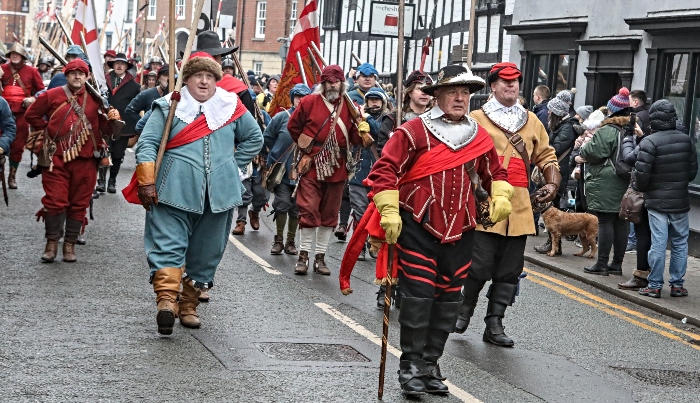 Organisers of the Battle of Nantwich Holly Holy Day event are calling for volunteers to come forward and help.
The event, held every January, is arguably one of the biggest single-day events held by the town.
Thousands of people line the streets, pack into the town square, and around Mill Island for the Battle of Nantwich re-enactment. It takes place on January 27, 2024.
One of the organisers Keith Lawrence said: "The Battle of Nantwich is a key event in Nantwich's calendar of community events.
"It is held annually in January to commemorate the Civil War battle in 1644 and is entirely run by volunteers.
"As you may know, I'm on the organising committee and we are looking for some more people to join us and help with organising and planning this event.
"We meet once a month on a Thursday from 7pm to 8:30pm, and obviously need to be available on the day of the Battle – which next year is Saturday 27 January 2024."
Organisers need a number of roles to be filled, including Secretary (attend the meetings, take notes and write the minutes), Community Liaison (engage with organisations across the community to give updates on what is planned including schools, police and town businesses), Volunteers (engage with volunteers who can help on the day and plan a rota for the day), and Feeding the Troops (Sealed Knot after the battle need to be fed)
If you would like more details, contact Jo Lowry, on [email protected]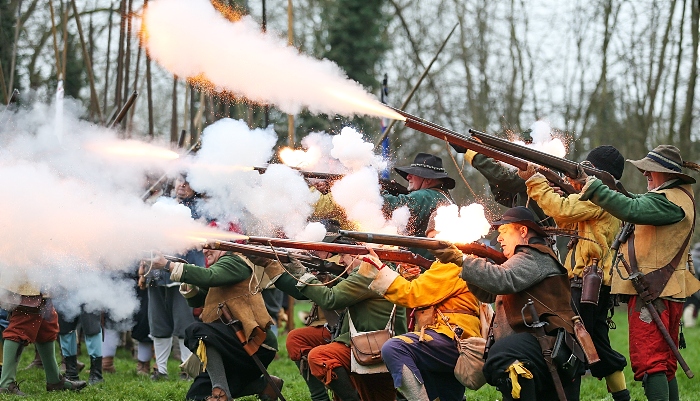 Meanwhile, St Mary's Church in Acton have organised 'Holly Holy Day' Battle of Nantwich events for the day, on Saturday January 27 2024.
The church will be open from 9am until 11.30am serving hot drinks and buttered toast.
At 10am, historian Mike Lea will give a talk 'The Civil War – Unwrapped!' inside the church.
At 11am a guided walk will head to view the battlefields, and The Sealed Knot plan to send some of their soldiers up to the church.
A representative from St Mary's Church, Acton said: "Mike Lea (historian), brings a deeper understanding to the events leading up to the Civil War and particularly, the significance of the Battle of Nantwich."
For further enquiries, contact Stephan Davies Tel. 07731800663.
(Additional words by Jonathan White, pics by Tony Pennance)