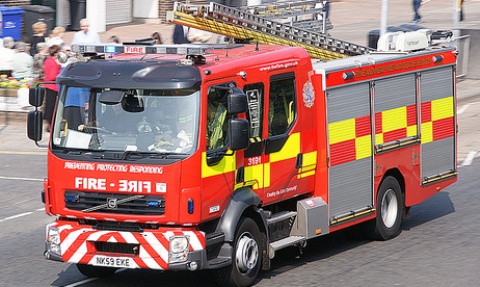 Wiring sparked a blaze in the roof of a garage in Aston, near Nantwich.
The blaze badly damaged the garage but didn't spread to the house on Sheppenhall Grove.
Fire crews from Nantwich and Whitchurch were called to the incident.
They found the fire involving wiring in the roof cavity, and had to remove bricks to expose the wiring and one hose reel was used to damp down.
A Home Safety Assessment was conducted at the premises.
No one was injured in the incident which happened on December 10 at around 9am.