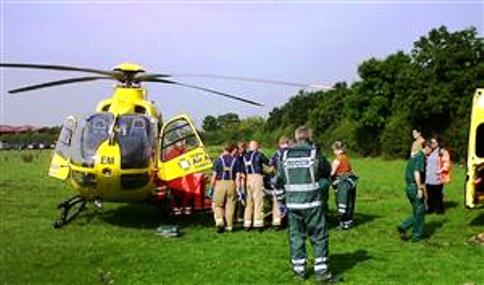 A man was rescued after being trapped in machinery at a warehouse in Wardle, near Nantwich.
The worker was found trapped at a recycling plant on Green Lane.
Fire crews from Nantwich and Tarporley were called to the scene at about 8.45am today (August 8).
They worked with paramedics to free the man, who was then transferred to hospital by Air Ambulance.
It's not clear how the accident happened.
(picture courtesy of Cheshire Fire and Rescue Service)